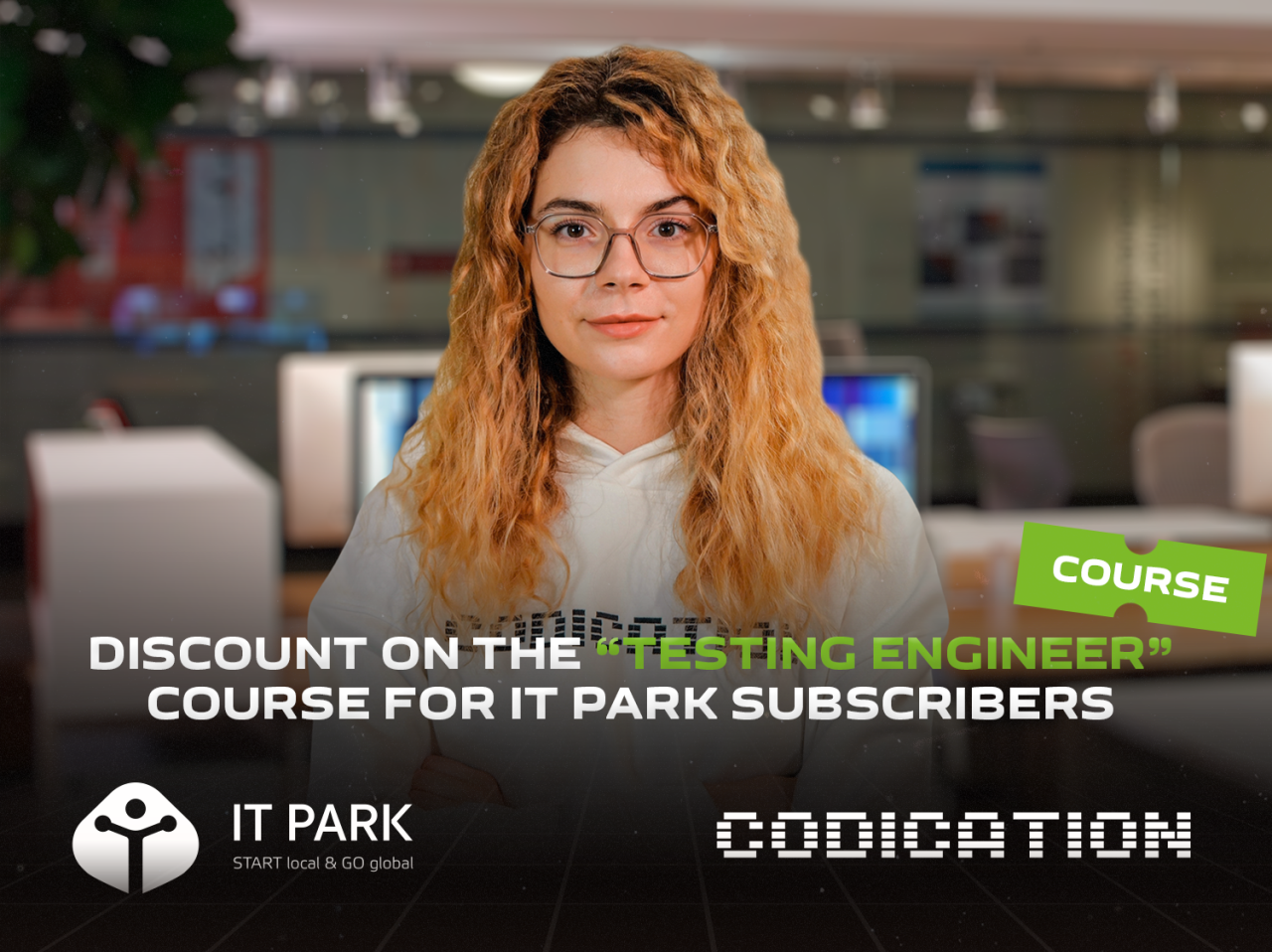 Discount on the "Testing Engineer" course for IT Park subscribers
The School of IT Professions, Codication, is offering a 50% discount to subscribers of the IT Park channel for the PRO course "Testing Engineer" when paid before September 30th.
The training will be conducted in an online format and will last for 4 months. Within the program, students can expect 46 video materials, 10 practical assignments, and continuous support from course curators and experts.
Course participants will be able to:
study the theory of software testing and become proficient in testing tools;

identify errors in the operation of websites and applications;

master database management;

write their first automated test;

independently create bug reports and test cases.
Students who successfully complete the course will receive a standard certificate.
Promo code for a 50% discount: QABONUS2030
The course starts on November 1st. Registration: http://bit.ly/3tfOyHH
Details: https://codication.org/test-engineer
It's worth noting that Codication School was founded by IT Park resident Simtech Development, an international IT company specializing in e-commerce solutions for trading companies, banking, large-scale production, and local enterprises.