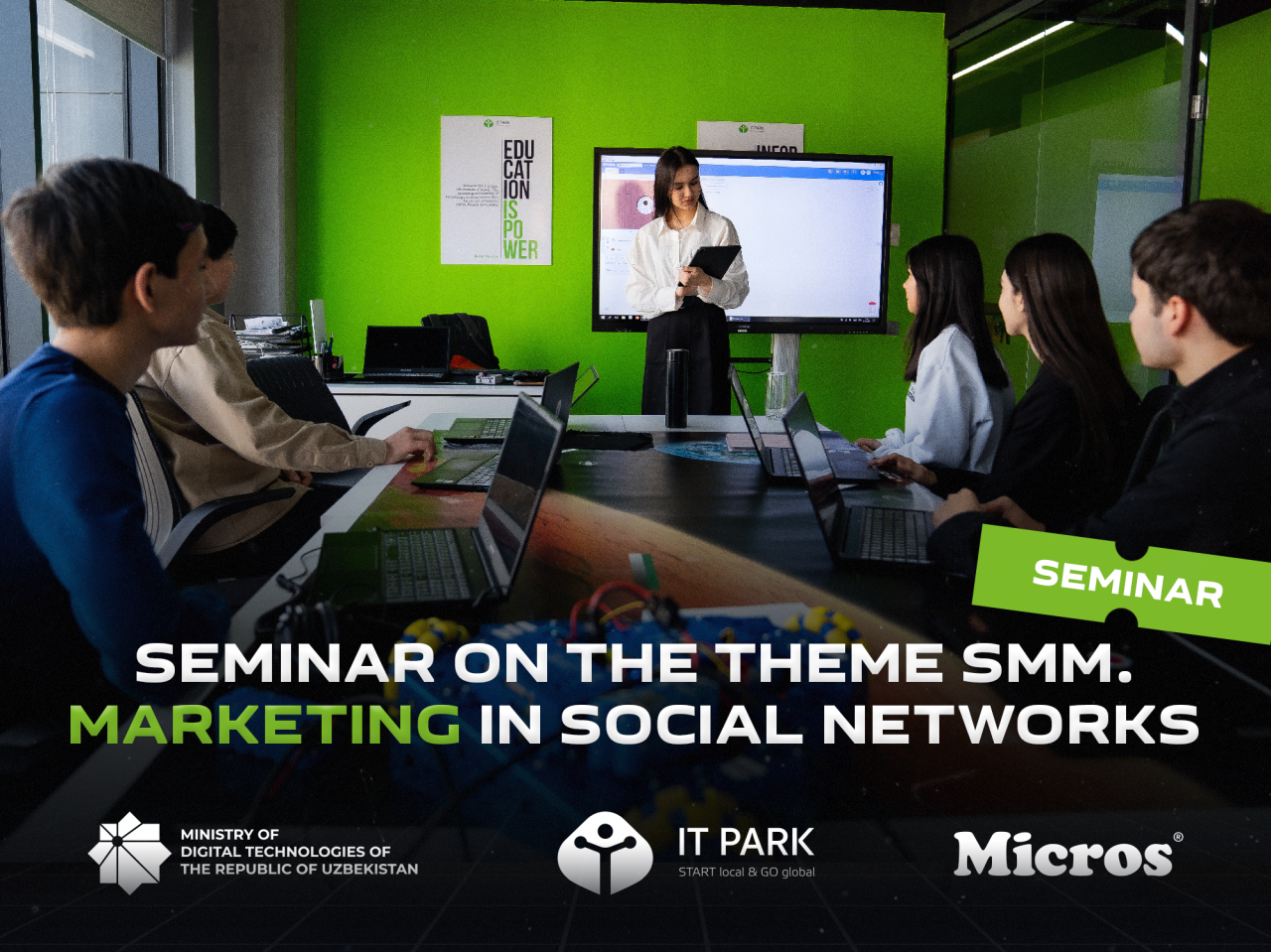 Seminar on the theme SMM. Marketing in social networks
On March 16, 2023 at 17:00, IT Park resident Micros Training Center will hold a free seminar on the theme "SMM. Marketing in social networks".
The purpose of the seminar is to show promising and effective ways to develop SMM in your projects and various areas, such as expanding the target audience, increasing brand awareness, popularizing the views and values ​​of the company, tracking trends and competitors.
The speaker will be the teacher of the Center – Samir Guseynov. He will tell the participants:
What is SMM?

Why is social media important for business?

What are the benefits of social media for businesses?

The evolution of social networks. Why don't we see a ready-made business?

Big checks, is it possible?
At the end of the main part of the presentation, a Q&A session will begin.
The seminar will be of interest to those who:
just thinking about choosing a direction for future activities related to SMM, and who already have basic skills in this area and want to expand them;

thinks about opening your own business and not spending big money on SMM specialists;

works in the company's staff as SMM specialist;

want to become an entrepreneur and open SMM agency;

is going to become an expert in a certain niche of social networks, speak at specialized conferences, and lead his own educational projects.
The seminar will be held in Russian and will last 40 minutes. Participation in the event is free, but seats are limited.
Venue: Micros Training Center (Tashkent, Kichik Beshagach Street 86)
You can register for participation by phone: (71) 207-71-35, Telegram — https://t.me/microstraining or by following the link: https://micros.uz/learning/seminars/besplatnyy-seminar-smm-marketing-v-sotsialnykh-setyakh/