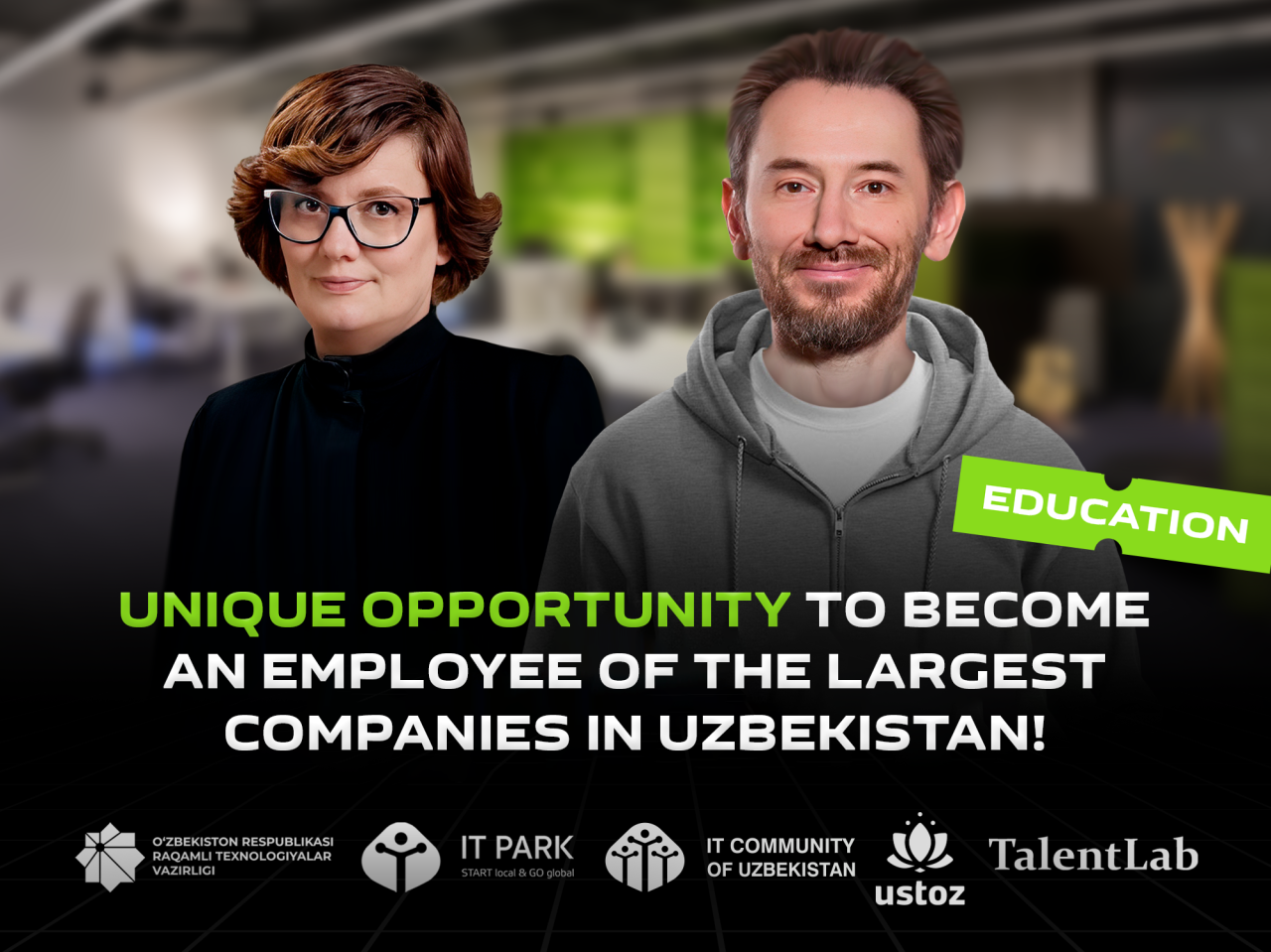 Unique opportunity to become an employee of the largest companies in Uzbekistan!
A unique IT recruiting course was launched in Tashkent with the support of IT Park. The leader among headhunters in Russia and Eastern Europe, Alyona Vladimirskaya, and the Head of the IT Community of Uzbekistan, Shavkat Karimov, have joined forces to create a unique training course for training on real vacancies from companies such as the largest banks and developers, IT companies and retailers of Uzbekistan.
One of the features of the course is that participants start learning immediately on real projects. Additionally, after successfully passing the exams, participants will receive employment with a salary of $700 or more.
The course is designed in such a way that it is focused on work in the IT sector and lasts 3 months. During the training, students immerse themselves in practical work, master advanced methods for selecting IT specialists, learn how to work with vacancies, clients and candidates, and master the powerful recruiter toolkit.
Lectures are given by highly qualified IT Community recruiters who work with participants in groups and consider real cases. Additionally, there are weekly offline meetings where the main themes of training are discussed and homework is done.
If you want to join this course and start a successful career in the IT industry, please apply for the next stream, which will be launched after the end of the first stream of training. Do not miss this unique opportunity to become an employee of the largest companies in Uzbekistan!