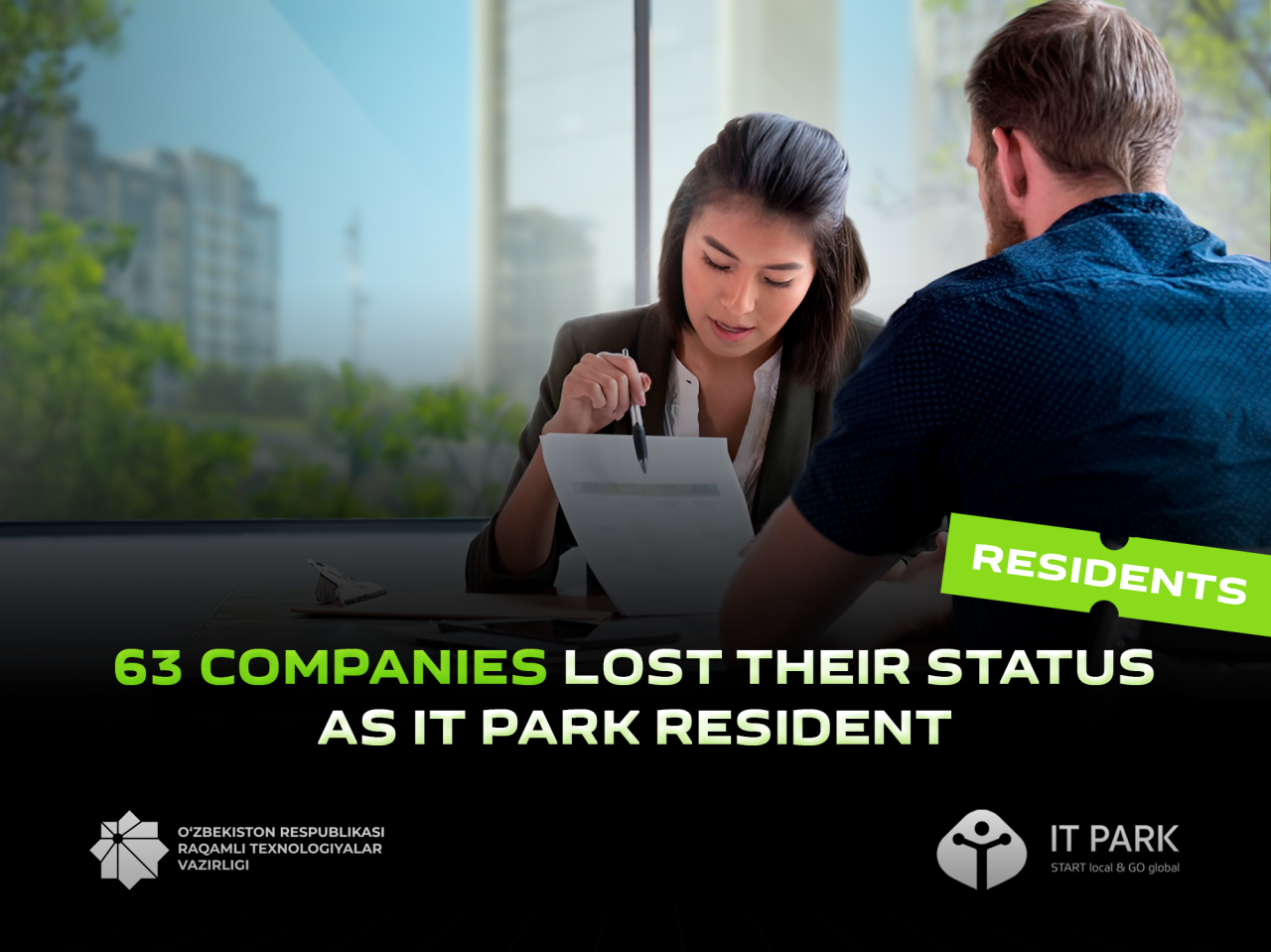 63 companies lost their status as IT Park resident
The number of IT companies willing to obtain the status of an IT Park resident is constantly growing. However, there are some companies that are deprived of such status for various reasons, and, accordingly, lose their right to tax benefits.
So, to date, 63 companies have lost their IT Park resident status for failure to fulfill their obligations (the list can be found below)
Activities of residents must comply with the requirements of the Cabinet of Ministers' Resolution dated July 15, 2019 No. 589. In addition, companies take a responsibility to follow the Agreement as an IT Park resident on following terms:
• proceed with activities specified in the business plan in accordance with the List;
• provide IT Park with a quarterly report on its work;
• annually conduct an audit of financial and economic activities and send one copy of the audit report to IT Park;
• fulfill the obligations arising from the Agreement on the conditions of the resident's activities with IT Park.
Residents who violate the requirements of the Regulations are deprived of the status of an IT Park resident, and the tax authorities will take measures to cancel the benefits, with the restoration of obligations to pay them to the State Budget of Uzbekistan in accordance with the established procedure.