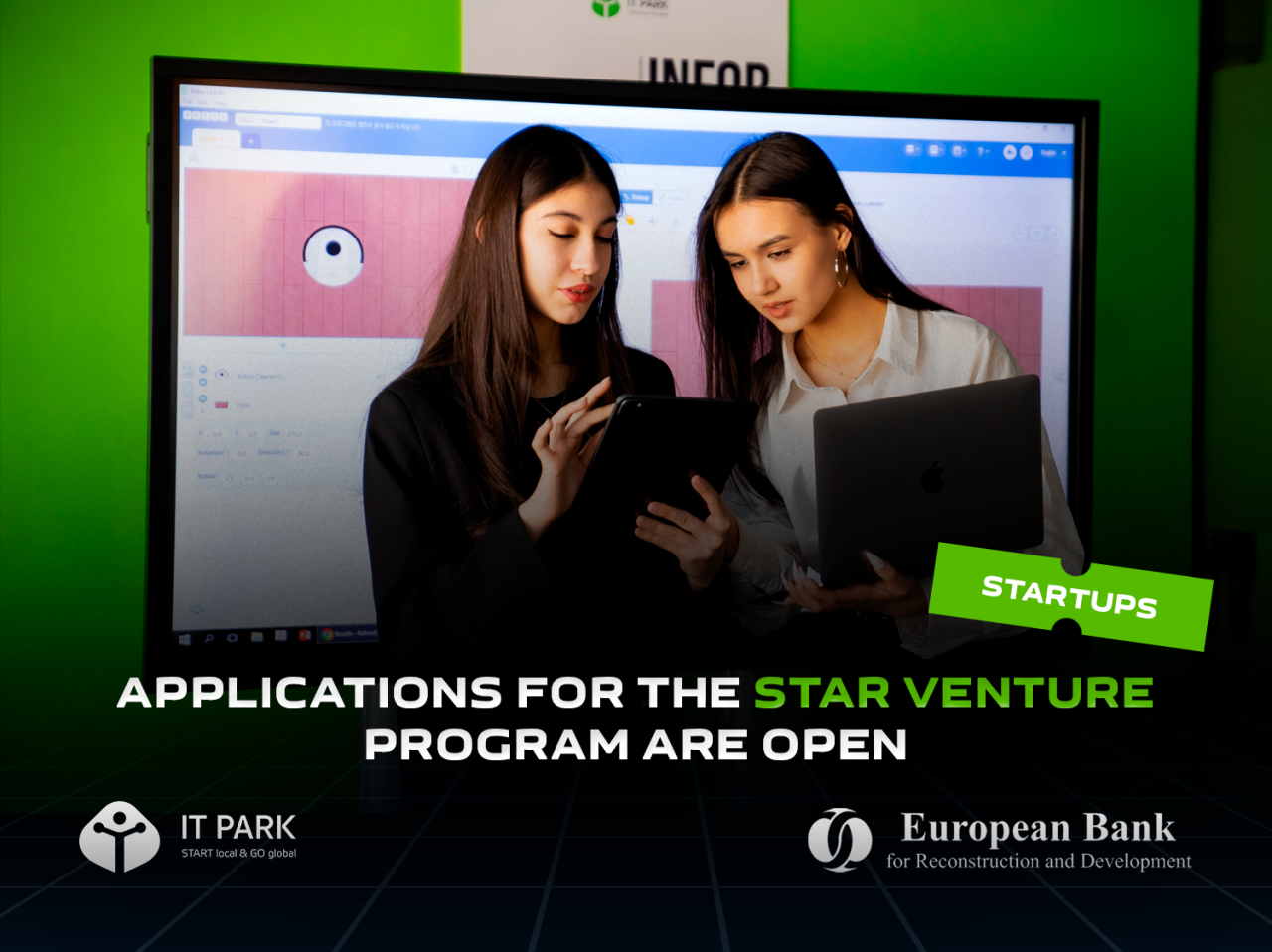 Applications for the Star Venture program are open
The European Bank for Reconstruction and Development (EBRD) in Uzbekistan invites innovators and representatives of technological startups to participate in the Star Venture program.
The Star Venture program identifies innovative startups with high growth potential and accelerates their development. Startups participating in the program gain the opportunity to enter global markets and achieve outstanding results. Since 2019, the program has supported over 600 startups, spanning 23 countries, and attracted over $420 million in investments.
Conditions for participation in the program:
Technological startup with a unique viable product.

Stable market positions with an annual turnover not exceeding €1 million.

Foreign ownership share not exceeding 49%.

For at least one year since registration in Uzbekistan and no more than 5 years in the market.

Absence of prohibited activities (military industry, gambling, tobacco, and alcoholic beverage production).

Advanced proficiency in English, and submission of documents in English.
Participants in the program can expect:
Mentorship from leading international experts.

Access to investors worldwide.

New markets in 23 countries.

Business diagnostics from advanced international consultants.

Individual consulting within the small and medium-sized business support program.
Applications are open until November 27th. Additional information about the program, criteria, and the participation form are available at the following link: https://www.ebrd.com/starventure/overview
For any inquiries, please contact: yusupobo@ebrd.com, +998907992552.
The Star Venture program is supported by the Government of Japan through the Small Business Impact Fund (Italy, Ireland, Japan, Luxembourg, Norway, Sweden, South Korea, Switzerland, TaiwanBusiness — EBRD Technical Cooperation Fund, and the USA).