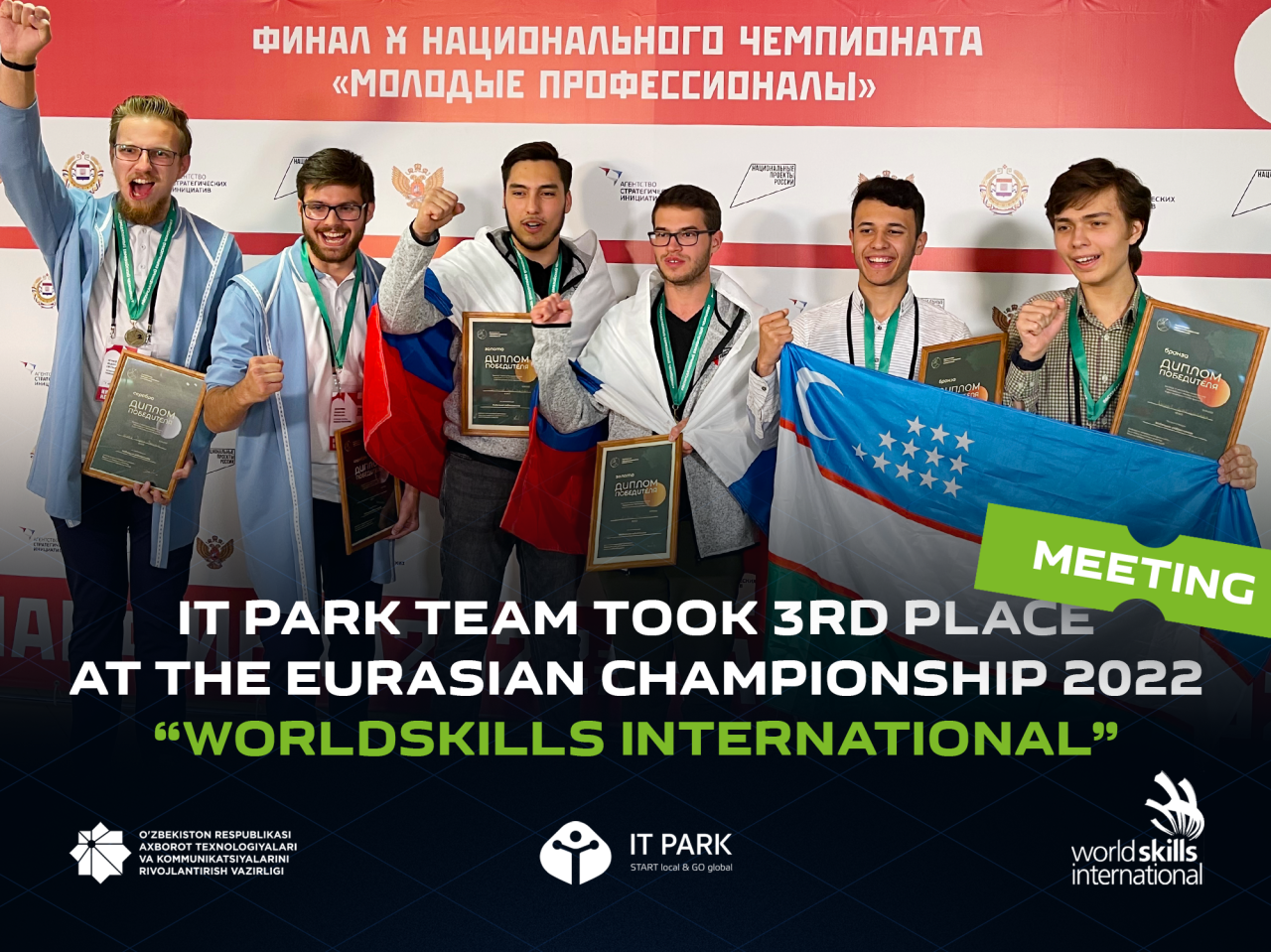 IT Park team won third place at the Eurasian Championship-2022 WorldSkills International
IT Park team, which represented Uzbekistan in the discipline "Mobile Robotics" at the Eurasian Championship-2022 "WorldSkills International", won 3rd place!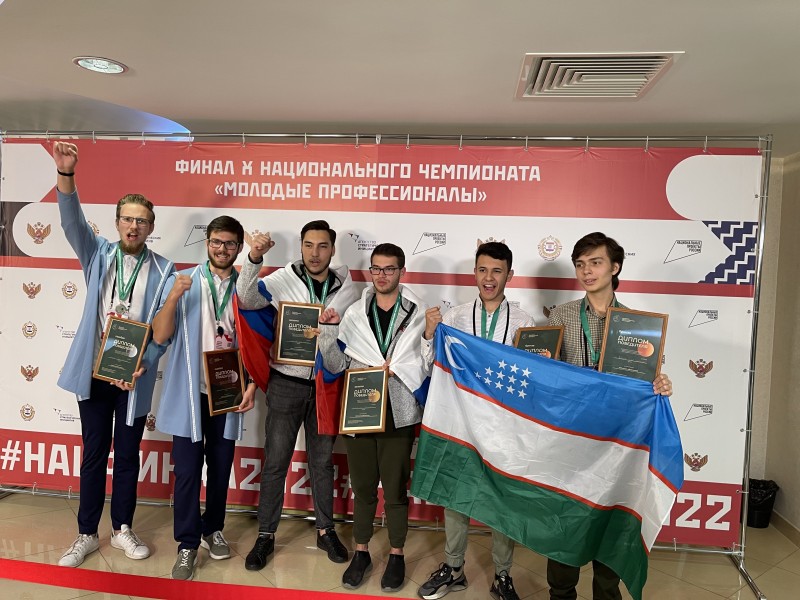 The championship was held in Saransk, Russia, from 8 to 12 September. In total, 18 strong teams from different countries, as well as regions of Russia, who had previously won local and federal stages, passed the selection and participated in the finals.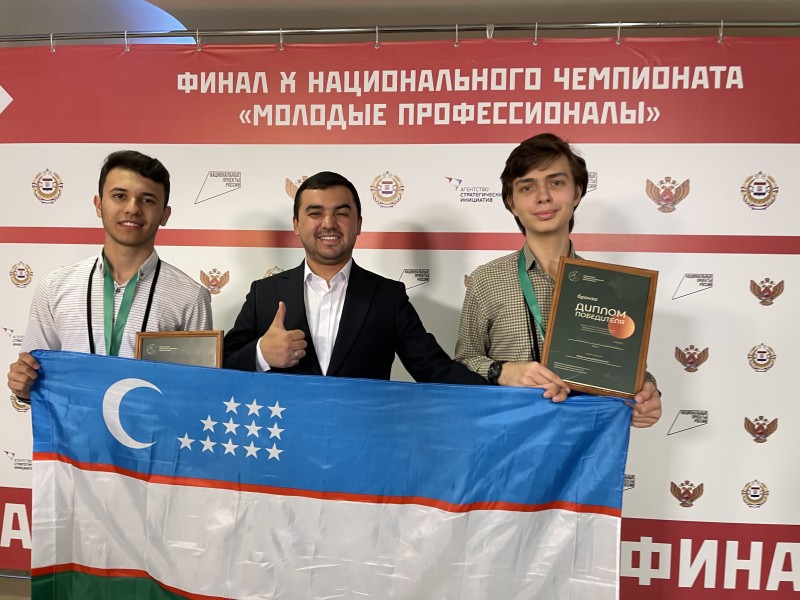 In addition, IT Park team will represent the country at the 46th WorldSkills International Championship, which will be held on October 12-13 in Bordeaux, France. Now the participants are actively preparing for the tournament.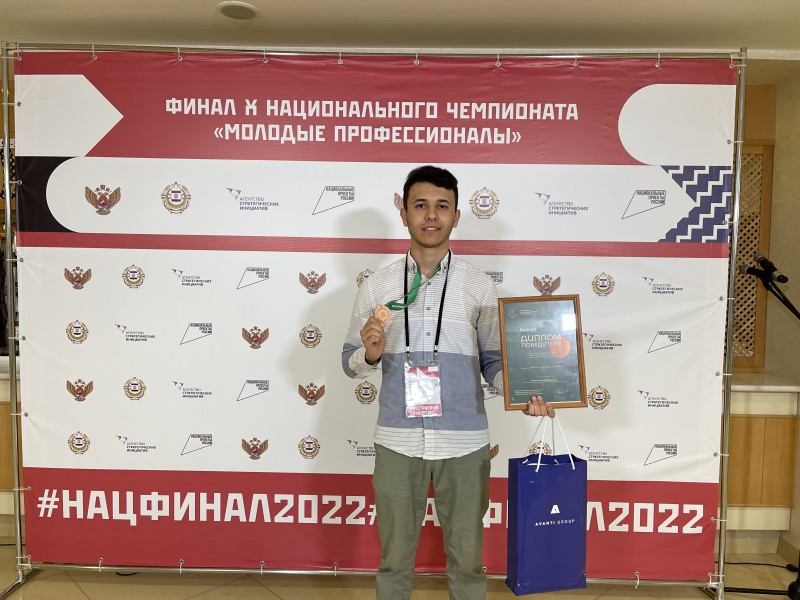 It should be noted that over the past 2 years, IT Park has supported the robotics team, trained robotics specialists and carried out work in this direction.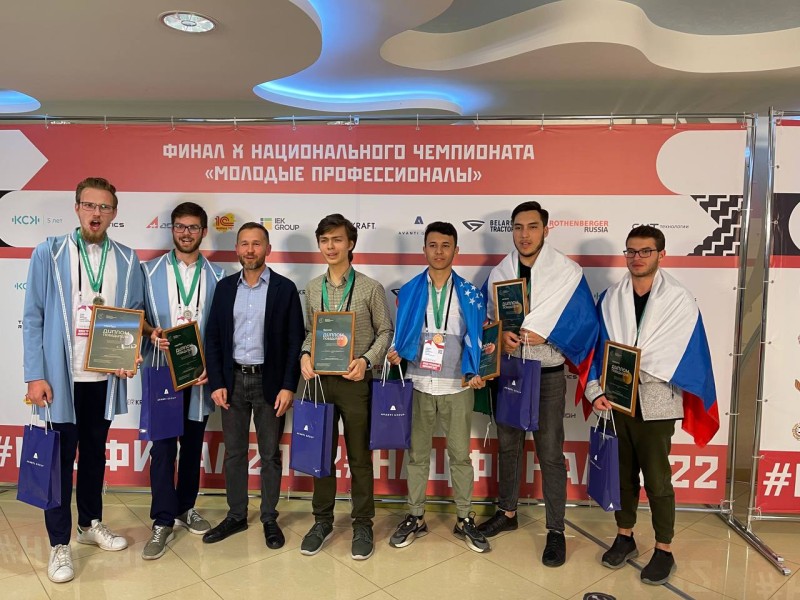 WorldSkills is a multi-skills competition that takes place every two years. It should be noted that Uzbekistan joined the WorldSkills International Association in 2020, becoming its 83rd member. In March 2022, the Republican stage of the Mobile Robotics Championship was held, where the IT Park team took part. Then IT Park team won 1st place, which gave them a ticket to the championship, which will be held in France.