Mustafo's story or how to become a motion designer at 13?
Today we continue our rubric of stories about the people in freelancing, and now we would like to tell you about a young freelancer from Fergana who has already started earning money at his young age and developing and working on himself.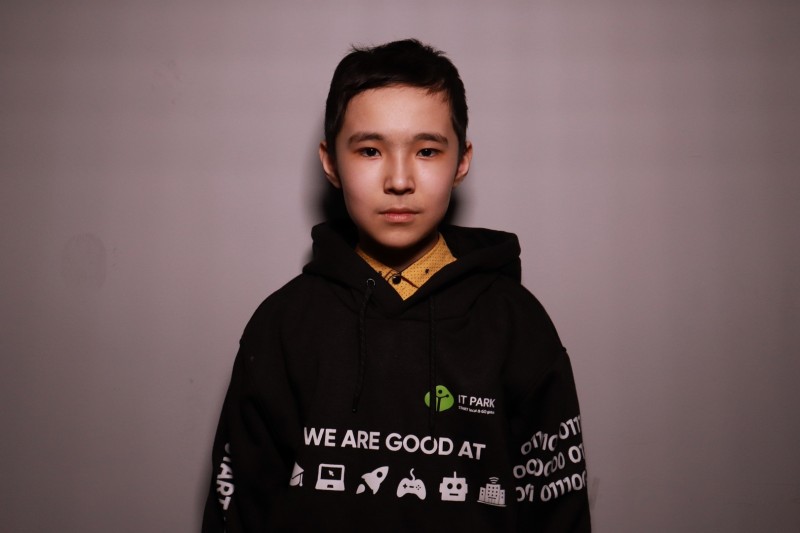 This young specialist's name is Mustafo. He is from Fergana but currently lives in Tashkent and studies at school 246. He also takes courses in mathematics and English as well as studies at the Russian online university Skillbox. Mustafo specializes in graphics, motion, and 3D design. He's been working in these spheres for two years. In a 2-year period, he managed to gather a large portfolio (about 150 works).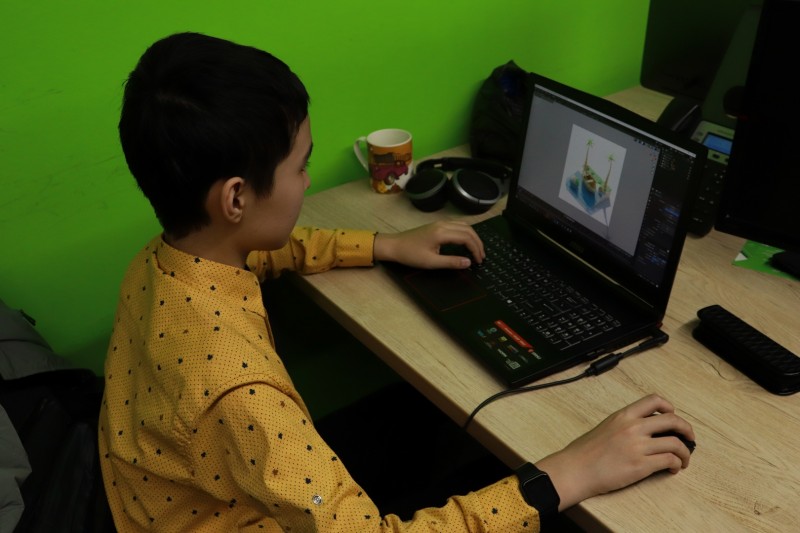 "Everything started from the courses of programming at my early age. When I was 10, I studied programming for 1.5 years. Later, I became interested in design and took it up as a hobby. As a result, I liked doing design more than programming, and I decided to continue doing what I liked," said Mustafo.
Mustafo did not attend design courses. Everything he knows now is thanks to his hard work. Many learning centers refused to take him because of his age, and they thought he was too young to learn this sphere. Hence, he had to learn everything himself.

"I like everything about design, and especially the fact that design is found in almost all areas of activity. Nothing can be done without it," said the young designer.

Mustafo and freelance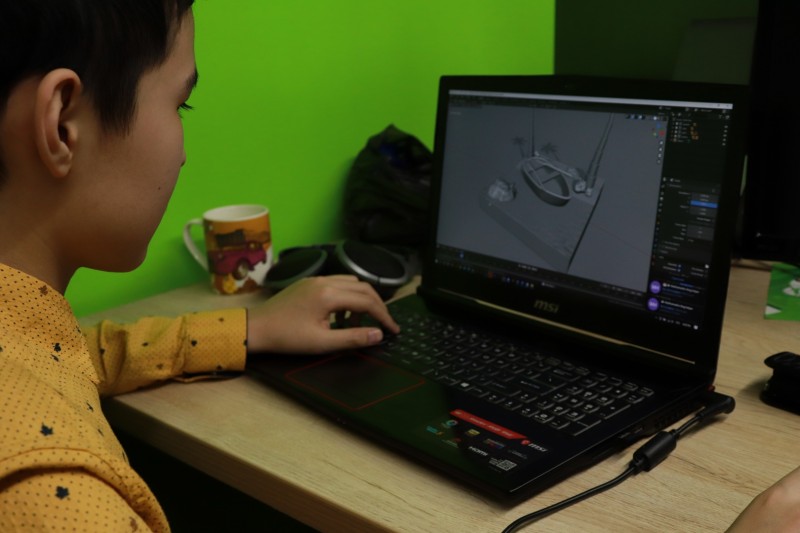 This young motion designer has been working on freelance for 5 months. And during these 5 months he managed to complete over 50 works for more than 20 companies.
"In the future I am not going to work as a freelancer. It is only for the time being so as to gain experience and keep moving. While working on freelance, I have learnt how to work with a team, communicate with customers, assess my work and other things which I definitely need in the future," noted Mustafo.
He came into freelancing thanks to his designer friends who recommended him to work as a freelancer. By the way, Mustafo has not encountered any obstacles while working on freelance, and he really hopes that he will not face any in the future as well.
Nevertheless, while working with clients, he prefers not to tell them about his age, because he is afraid of losing people's trust in him.
He strongly believes that specialists must be concerned with not age, but portfolio and work experience.
Mustafo works more than 5 hours every day. At least 2 hours a day, he watches video tutorials on motion design and improves his skills.
Mustafa's parents have always supported and will continue supporting him in what he does. In the beginning, they bought him a good laptop, which was handy for him to work as a designer and study.

Income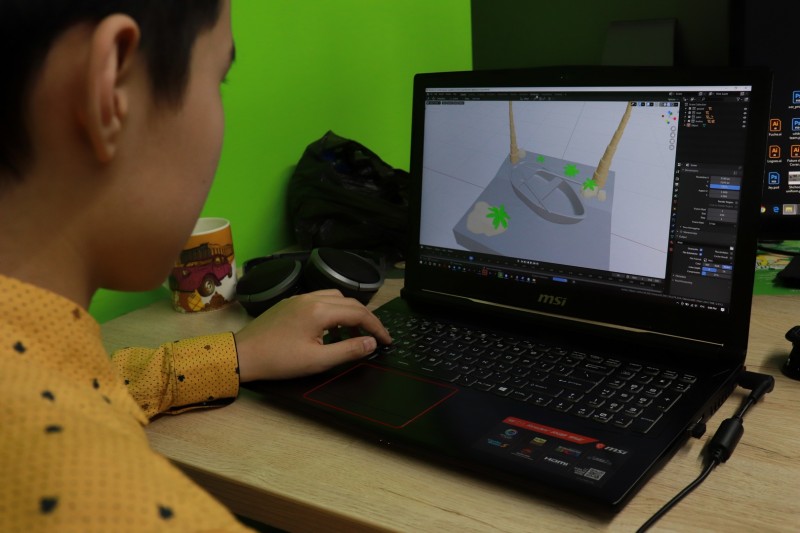 "I can't tell you how much I earn, but I can say that for tutors and my other expenses I pay myself", - shared a young motion designer.
The youngest IT Park employee
Besides his freelance work, Mustafo also works at IT Park. He got to IT Park thanks to the meeting of freelancers, which took place at the IT Park branch in Fergana. The director of IT Park Farkhod Ibragimov participated in the meeting of freelancers, where Mustafo drew his attention young designer and seeing the potention in this young boy, he invited him to work at IT Park in Tashkent. Mustafa liked the offer and agreed to work.
"There is a friendly team of professionals in their field. I can learn a lot from them," Mustafo said.

Future plans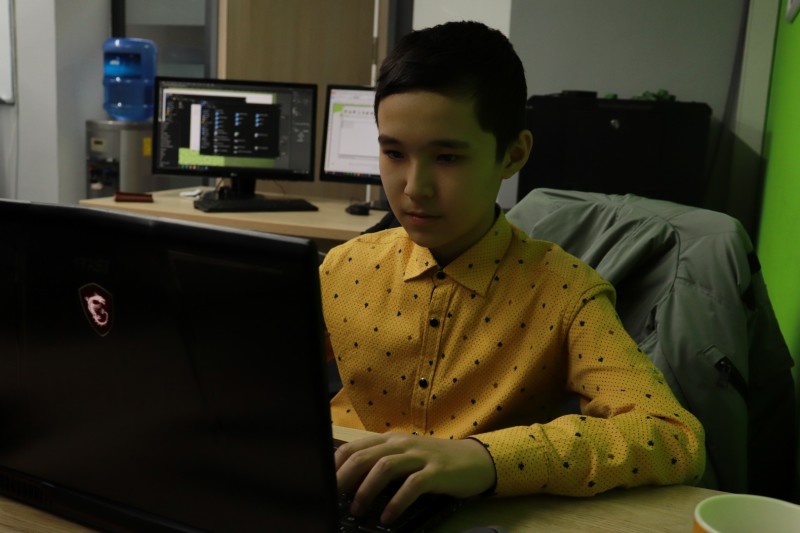 "After graduating from school, I am planning to continue my studies at Stanford University in the USA. After graduation, I want to return to Uzbekistan and work on a large project like Goolge, Tesla, Facebook and other large companies to present Uzbekistan to the entire world!" Mustafo says.

5 advice from Mustafo to his peers
Study hard

Experience should be your priority, not money

Do not play computer games so much
4. Practice a lot
5. Study trends in your direction.
Mustafo recommends to everyone who wants to study IT sphere to study, practice, study the specialization that you want to pursue every day. He also has a little brother and sister who also want to become freelancers like him. My sister wants to major in in iOS development while my brother in design.
Mustafo looks at his future prospectively and despite his young age, he is not afraid to dream and set high goals. Freelancing enables him to get better at networking, improve his networking and gain experience. We wish Mustafa to achieve all his goals and become one of the best motion designers in Uzbekistan.