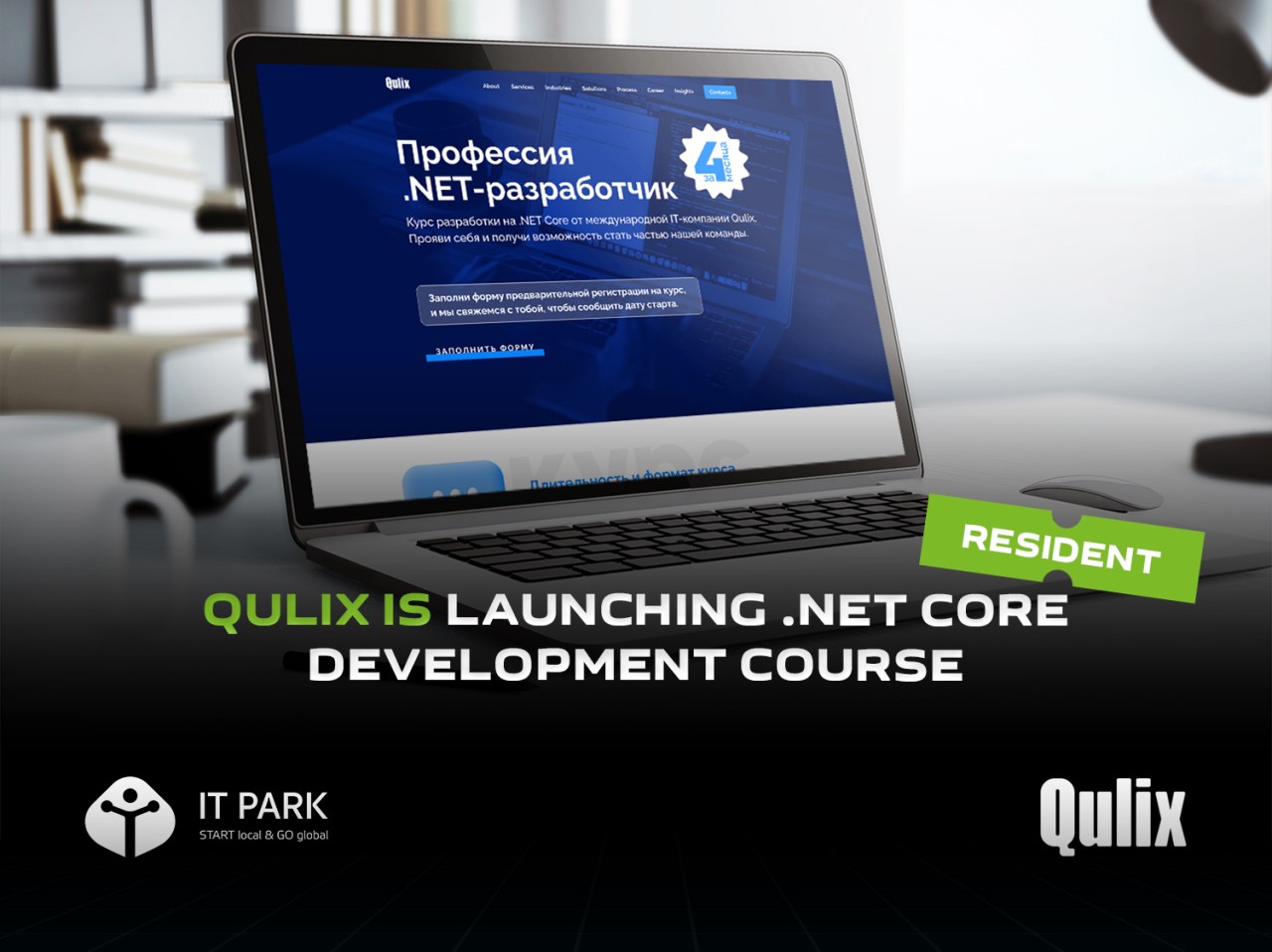 Qulix is launching .NET Core Development Course
IT Park resident, the international outsourcing IT company Qulix, is launching a .NET development course in Tashkent. This course will span 4 months and will be available in online and offline formats, conducted in the Russian language.
Qulix is exclusively enrolling students with technical backgrounds (IT technologies and related fields) and those who possess basic programming skills in C#.
During the course, students will learn how to implement multi-layered ASP.NET Core MVC applications, create RESTful WebAPI services, apply the Test-Driven Development (TDD) approach in software development, and much more.
The training will be conducted by a company mentor, a software solutions architect with extenive experience in international projects.
Upon completion of the program, Qulix students will receive a recommendation letter and become part of the company's talent pool. If, by that time, Qulix has a project with an open vacancy, the top graduate will be offered the position. And if the graduate successfully completes the probationary period, they will receive a refund for their tuition.
You can register and learn more about the course by the link.