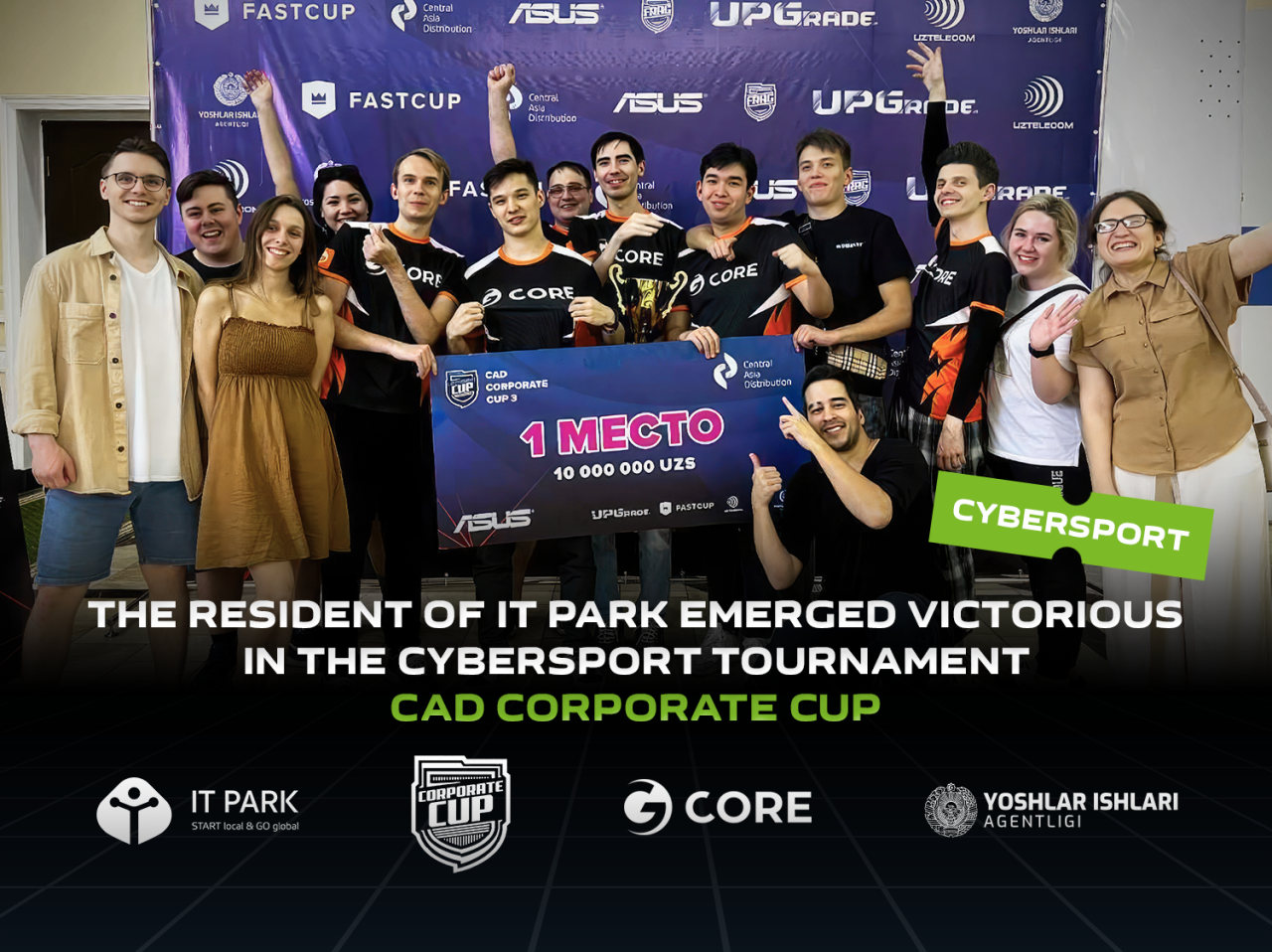 The resident of IT Park emerged victorious in the cybersport tournament CAD CORPORATE CUP
On September 3rd, the final of the CAD CORPORATE CUP cybersport tournament for the computer game CS:GO took place on the stage of the Youth Affairs Agency. The total prize fund of the tournament amounted to 18 million soums.
Thirty-two teams representing the largest companies in Uzbekistan participated in the tournament, including Uztelecom, Beeline, Humans, Enter Engineering, Mobiuz, Korzinka, Agrobank, Artel, Atmos, and others.
As a result of the competition, the G-Core Toshkent team, a resident of IT Park, emerged victorious, claiming the cup and a prize of 10 million soums. The second and third places were secured by the Uztelecom and Enter Engineering teams, respectively, receiving prizes of 5 and 3 million soums.
Congratulate our residents on their victory and wish them even greater success in the future!