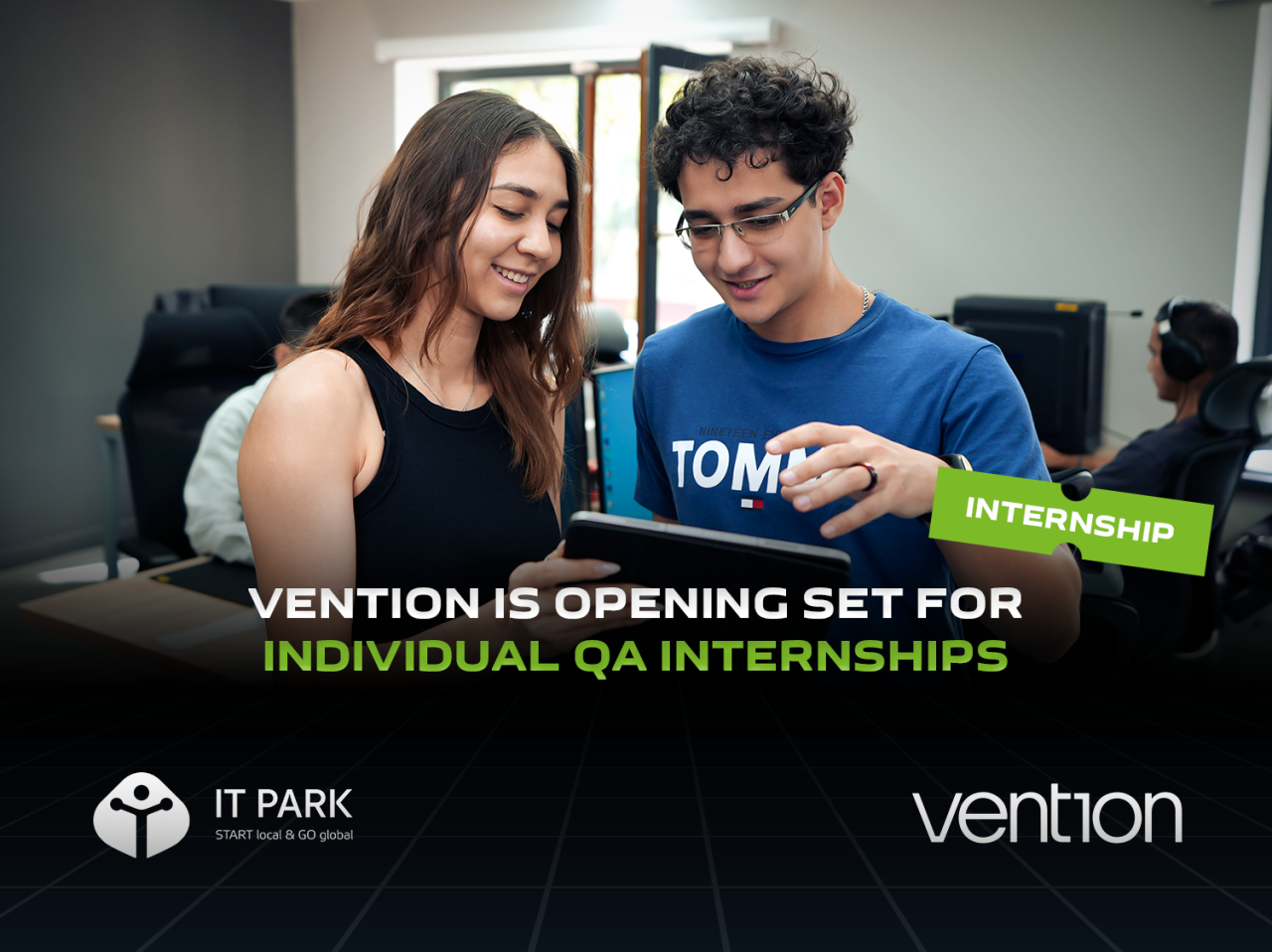 Vention is opening set for individual QA internships
IT Park resident company, Vention invites candidates to participate in the QA internship program. The internship will commence in October and will last for a duration of 2 to 3 months, featuring daily training sessions lasting 6 to 8 hours. Within the program, interns will gain practical experience reflecting real projects and immerse themselves deeply in the working processes of a major global IT company. Upon successful completion of the program, each intern will have the opportunity to join Vention's workforce.
Candidates are required to have a good command of English and Russian languages (Intermediate level or higher), possess communication skills, exhibit a high motivation for self-learning and self-development, possess basic knowledge of web and mobile applications, and be willing to dedicate 6-8 hours a day to learning.
Tasks will include:
Functional and non-functional testing: web and mobile applications.

User interface testing.

Working with APIs/web services and databases.

Utilizing various error tracking and documentation systems.

Working with project requirements and layouts, including in-depth requirement analysis.

Testing to identify inconsistencies, conflicting requirements, and design defects.
What awaits interns of the program:
Involvement in real projects and individualized learning in small groups (from 3 to 15 individuals).

Practice and theory tailored for both group and individual learning.

Internship duration in line with global standards.

Professional guidance and support from experienced mentors throughout the program.
Resumes can be submitted to the email address: anastasiya.hryshko@ventionteams.com