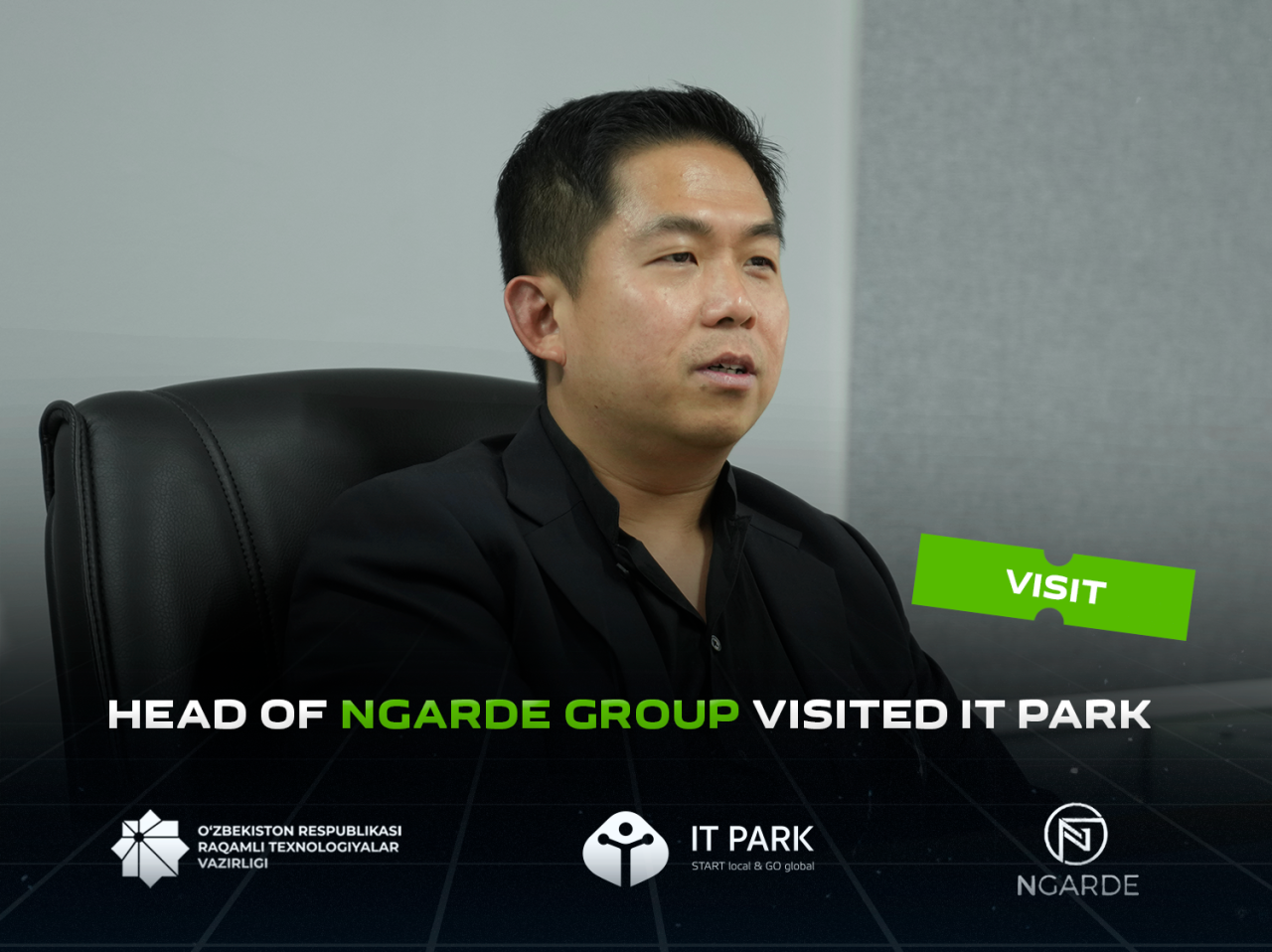 Head of NGarde Group visited IT Park
On May 30, CEO of the Singaporean company NGarde Group visited the head office of IT Park Uzbekistan.
The purpose of the visit is to discuss opportunities for cooperation in the field of the startup ecosystem and the BPO sector.
The guest was welcomed by Head of Investment and International Relations Department Nigora Mirdzhalilova and Head of Startup Ecosystem Development Department Jahongir Kagirov, as well as the Advisor for International Cooperation and Project Support Rustam Suleymanov.
Representatives of IT Park held a presentation on the activities of the organization and its achievements. Then the parties discussed the startup ecosystem in Uzbekistan and opportunities for accelerators.
The CEO of NGarde Group expressed interest in the development of the startup industry and the BPO sector in Uzbekistan. The guest was told about the export of IT services and centers that exist in most regions of the republic.
Following the meeting, the representative of NGarde Group requested more detailed information about startups that operate under the auspices of IT Park Uzbekistan. He expressed interest in their products and services, as well as the details of young entrepreneur support policies and tax incentives.
Additionally, he was interested in the possibility of investing in promising start-ups that could become part of the ecosystem created by IT Park Uzbekistan and expressed interest in further cooperation. Representatives of IT Park will prepare the necessary information for NGarde Group and ready to consider the possibilities of cooperation in the field of IT solutions with the company.
NGarde Group is a collection of prominent experts united by the business verticals of venture capital and operating businesses such as NGarde Ventures Investments, Tivarian Industries i4.0, RaglanArk Consumer Healthcare, Tellasus Foods.