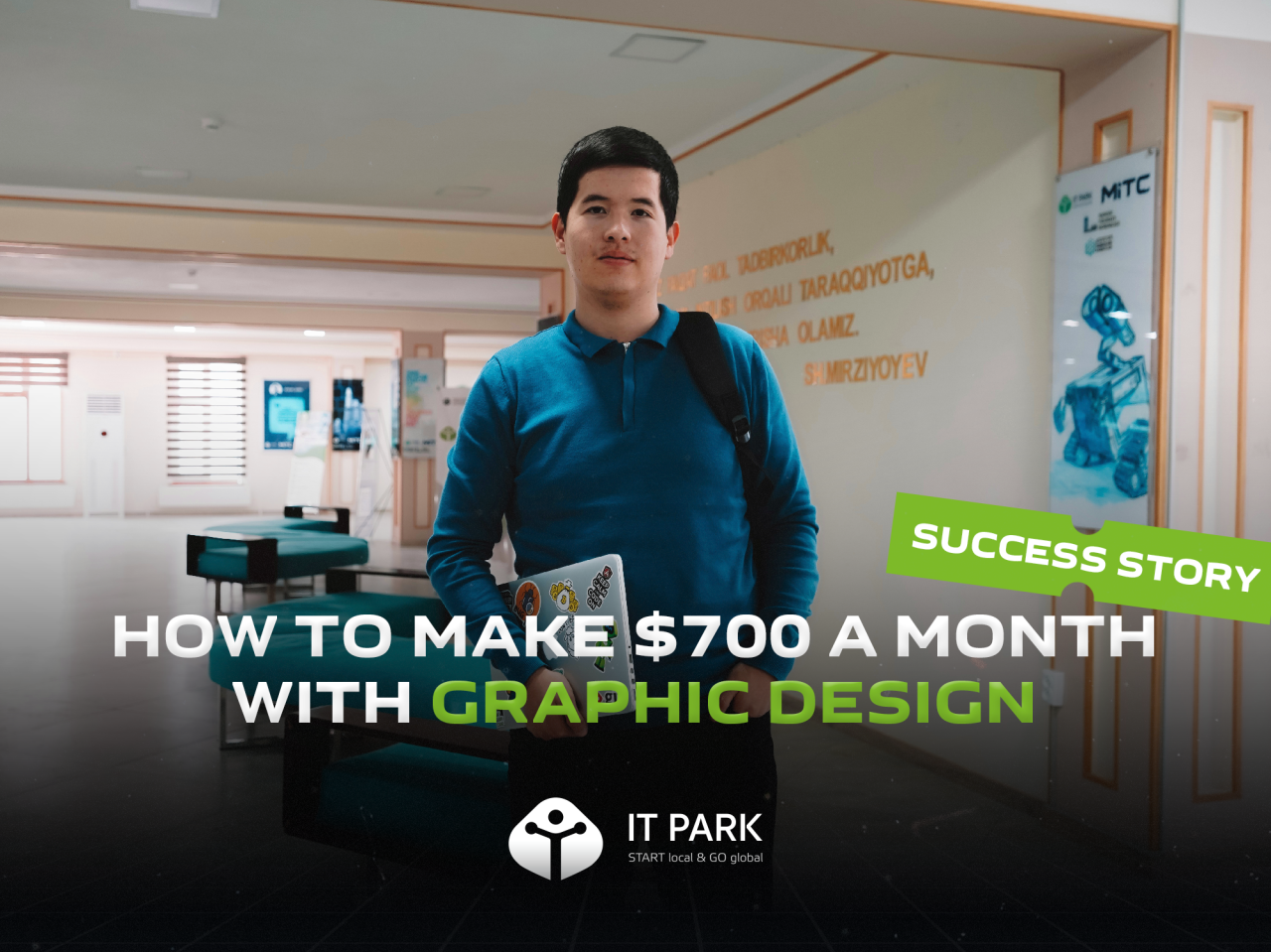 Success Story: How to make $700 a month with graphic design
Shodmonov Sanjar was born in Navoi. He made his first steps in IT when he was just 22, and now he is a professional graphic designer. Currently, 25 year-old Sanjar works as an SMM manager in the IT Park branch of Navoi region where he teaches a graphic design at the IT center. To date, he has 100 students who have graduated his course. Some of them work in various IT companies, and some are freelancers. Others have become teachers just like him.
In addition to being a lecturer at the center, Sanjar also takes orders in the domestic market of Uzbekistan. His average monthly income makes up $500-700.
Sanjarbek thinks that the main advantages of teamwork are the equal distribution of work and the timely completion of all projects. He also assists in developing knowledge and skills in communication and networking, exchange of ideas and professional growth. Sanjarbek plans to further develop the IT sector in Uzbekistan, educate people and promote Navoi as the top rank region in terms of human resources development.
By his example, Sanjarbek shows that anyone can become a techie and having passion for work, staying motivated, a will to learn is enough. In this sense, IT centers enable reaching these goals. Do you want to be the next one on spotlight of our special column?