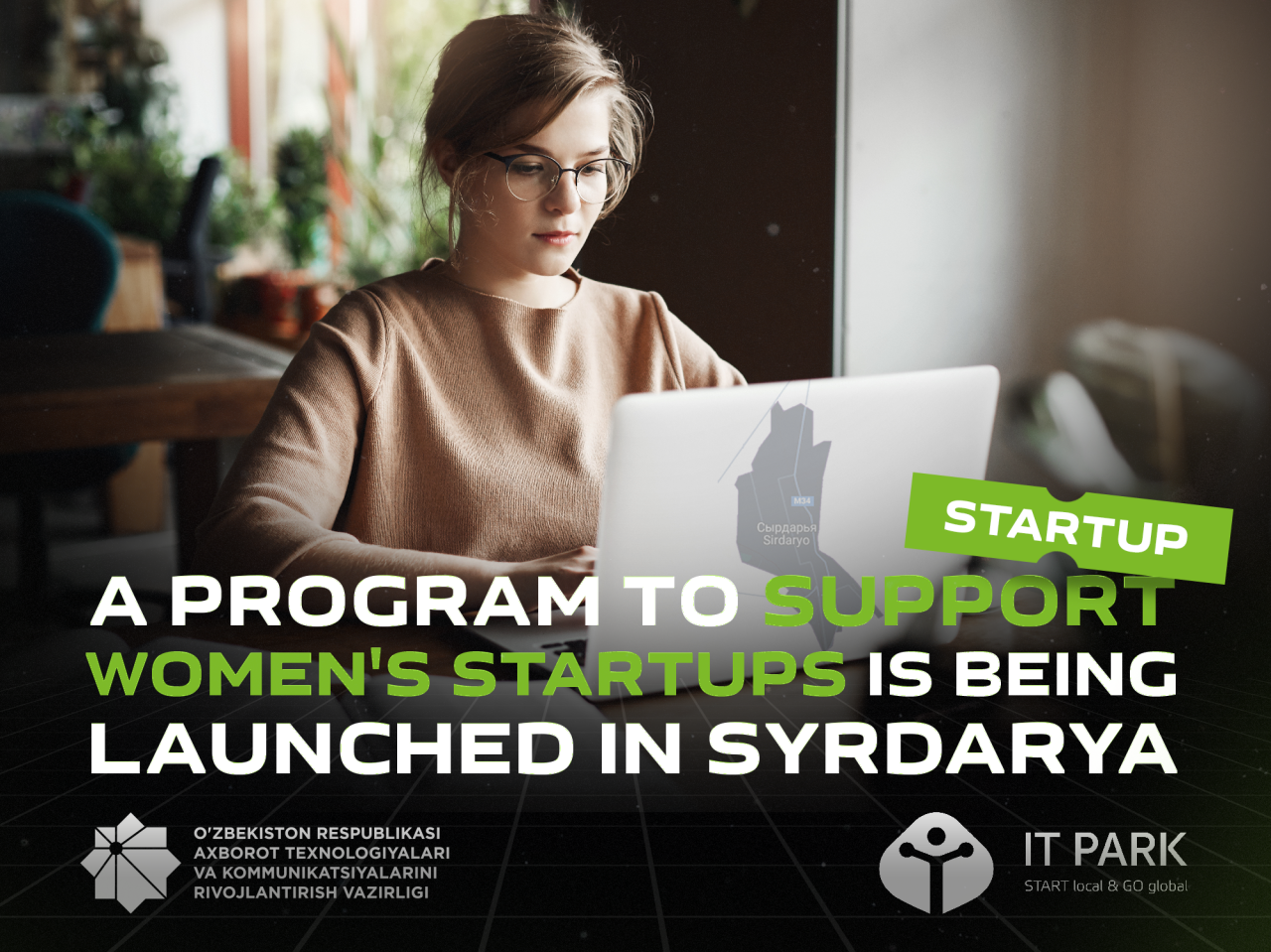 A program to support women's startups is being launched in Syrdarya
In Syrdarya region, a new project is being launched to train women and support women's business ideas – InnoWoman.
The project is an IT-course for girls and women aged 15 to 35 who dream of mastering computer skills. The program aims to train 1,000 female students in the courses offered in the field of communications and information technology, as well as the development of practical skills.
The project InnoWoman will last 6 months. As part of the program, girls and women will study in the following areas:
Computer literacy (1 month).

Web programming and project management (5 months)
Classes will begin on September 20 and will be held in Uzbek. The venue is Syrdarya branch of IT Park, as well as regional IT Centers. For courses within InnoWoman, special prices are set – the monthly cost of courses will be 100,000 soums.
In addition, the courses provide assistance in the phased implementation of competitive ICT-projects, including the development and implementation of start-up projects for talented female students. Based on the results of the training, the three best startups will be awarded with modern laptops.
Applications for enrollment can be sent until September 10 at the link:
https://docs.google.com/forms/d/1NzkGzzpVuLcqgv-zKXNFV5eZ4atPliCdrGTeGssQDRM/edit.