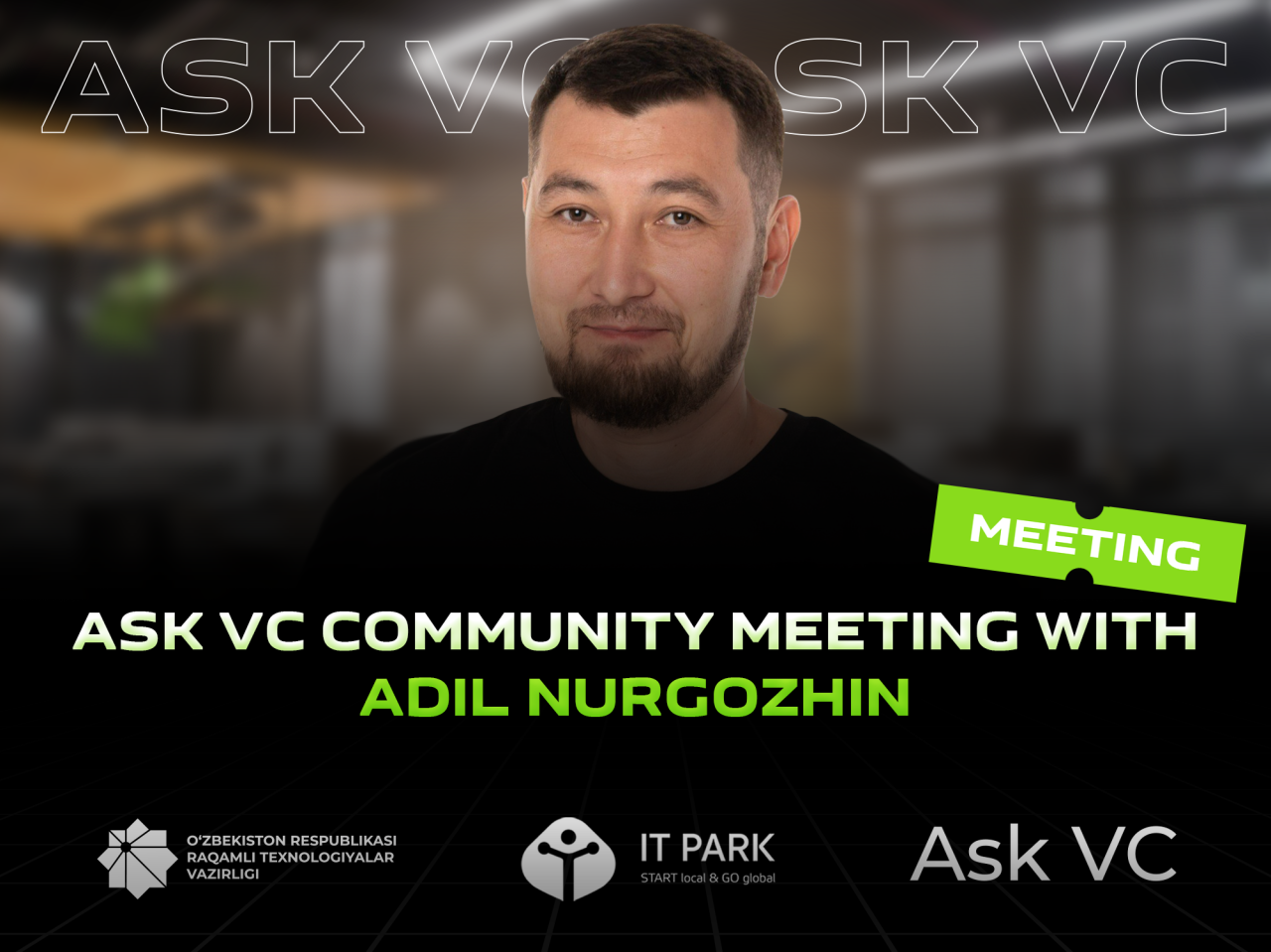 Ask VC community meeting with Adil Nurgozhin
On May 11 at 19:00, the Tashkent branch of IT Park will host a meeting of the Ask VC community on the topic "Peculiarities of entering and scaling in the markets of Southeast Asia".
Adil Nurgozhin, managing partner of the Big Sky Ventures venture fund, will be the speaker of the session.
During the meeting, he will talk about the peculiarities of the markets of Southeast Asia and the opportunities for scaling up his businesses in these markets, as well as hold a presentation of the Big Sky Capital fund.
The language of the event is Russian. Participation is free, but pre-registration is required.
You can register for the session until May 11, 14:00 at the link: https://docs.google.com/forms/d/e/1FAIpQLSdHPV0s2qOOuGj-xf_PJQvixblV6j2RhYVcBw4EsBihCaUQBA/viewform
Information about the speaker:
Adil Nurgozhin is a venture investment expert in Kazakhstan, managing partner of Big Sky Ventures venture fund (http://bigskycapital.co) with a capital under management of $20 million.
In addition, Adil is a partner at I2BF Global Ventures, Chairman of the Board of Directors of QAZAQSTAN INVESTMENT CORPORATION and Qaztech Ventures, and co-founder of UMAY Angels. For about ten years he has been working on the formation and development of the venture capital market in Kazakhstan.