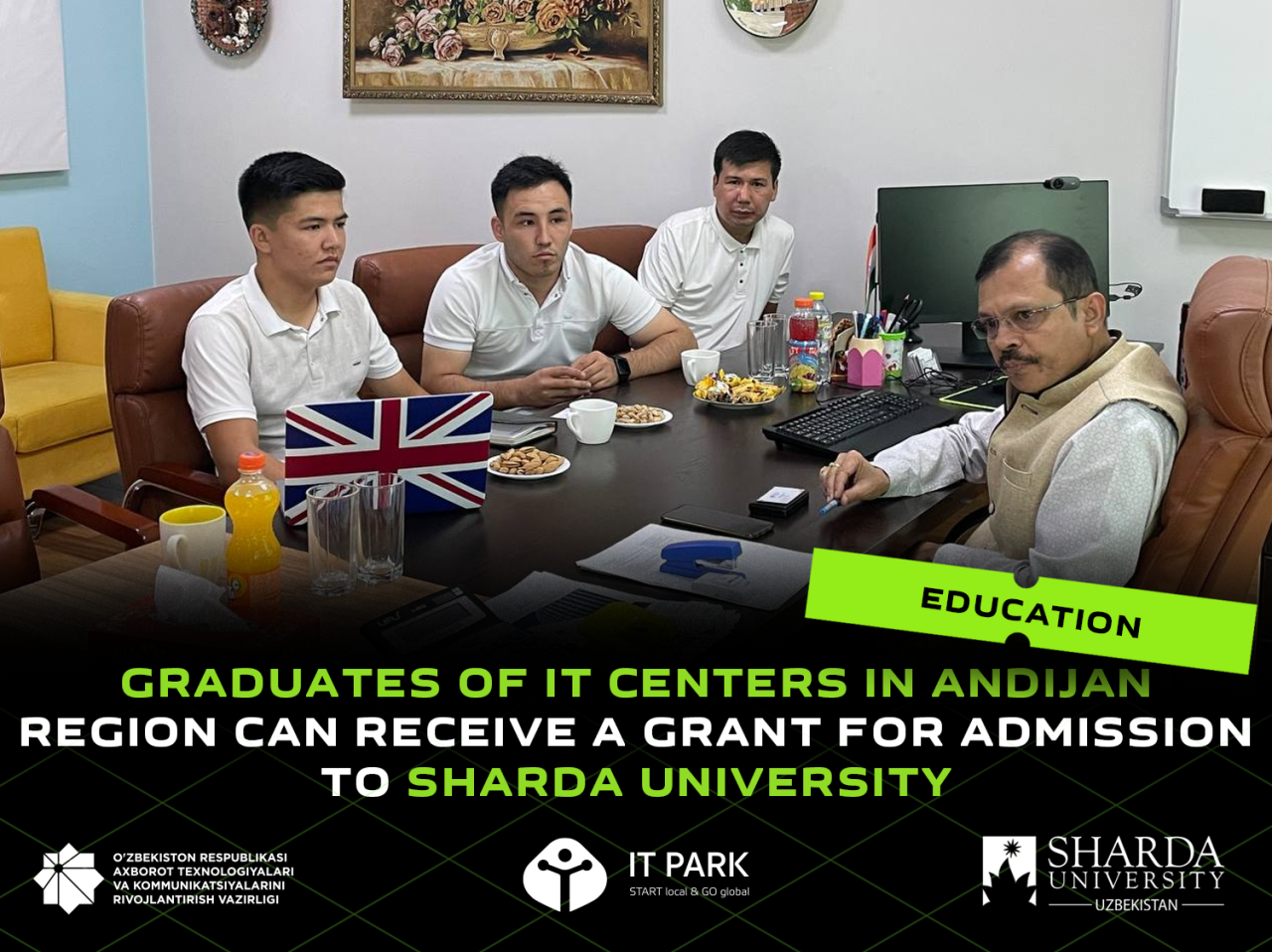 Graduates of IT Centers in Andijan region can receive a grant for admission to Sharda University
On August 4, project manager Dilshodbek Shukhratov, startup manager Sardorbek Turdaliev and education specialist Jasurbek Abdugaipov of Andijan branch of IT Park met with the rector of Sharda University Sanjay Pal.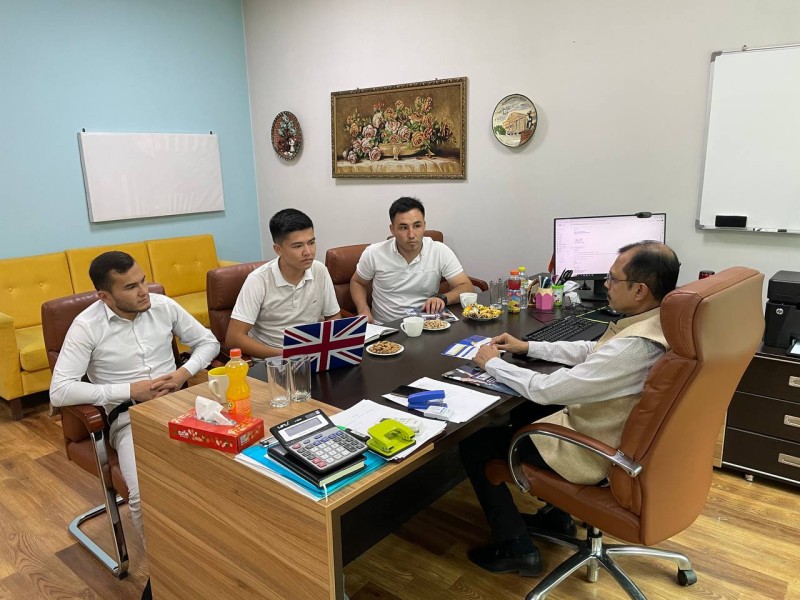 The parties discussed issues of cooperation in the field of education. Thus, the meeting participants agreed that now graduates of IT Centers in Andijan region can become students of Shard University without exams on the basis of a grant of up to 50%.
Future students who will be able to receive grants to study at Sharda University will be selected by experts from the regional branch based on the knowledge and success of students. The grant program has been launched since September of this year.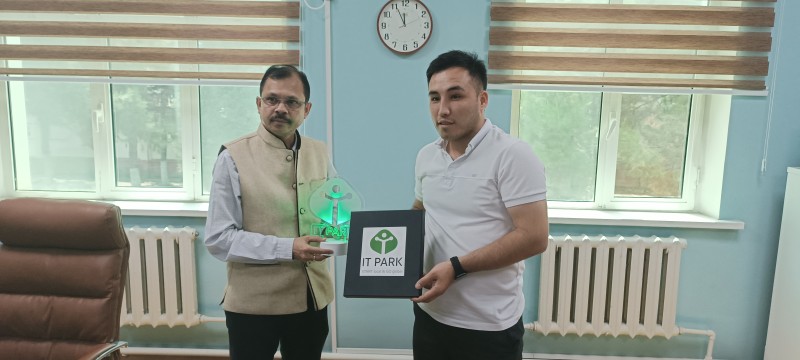 During the meeting, the parties also discussed the possibility of increasing the number of grants and the creation of an incubation center for students in the building of the university. In addition, the dialogue participants intend to support, including financially, start-up projects that contribute to the development of online education for young people.