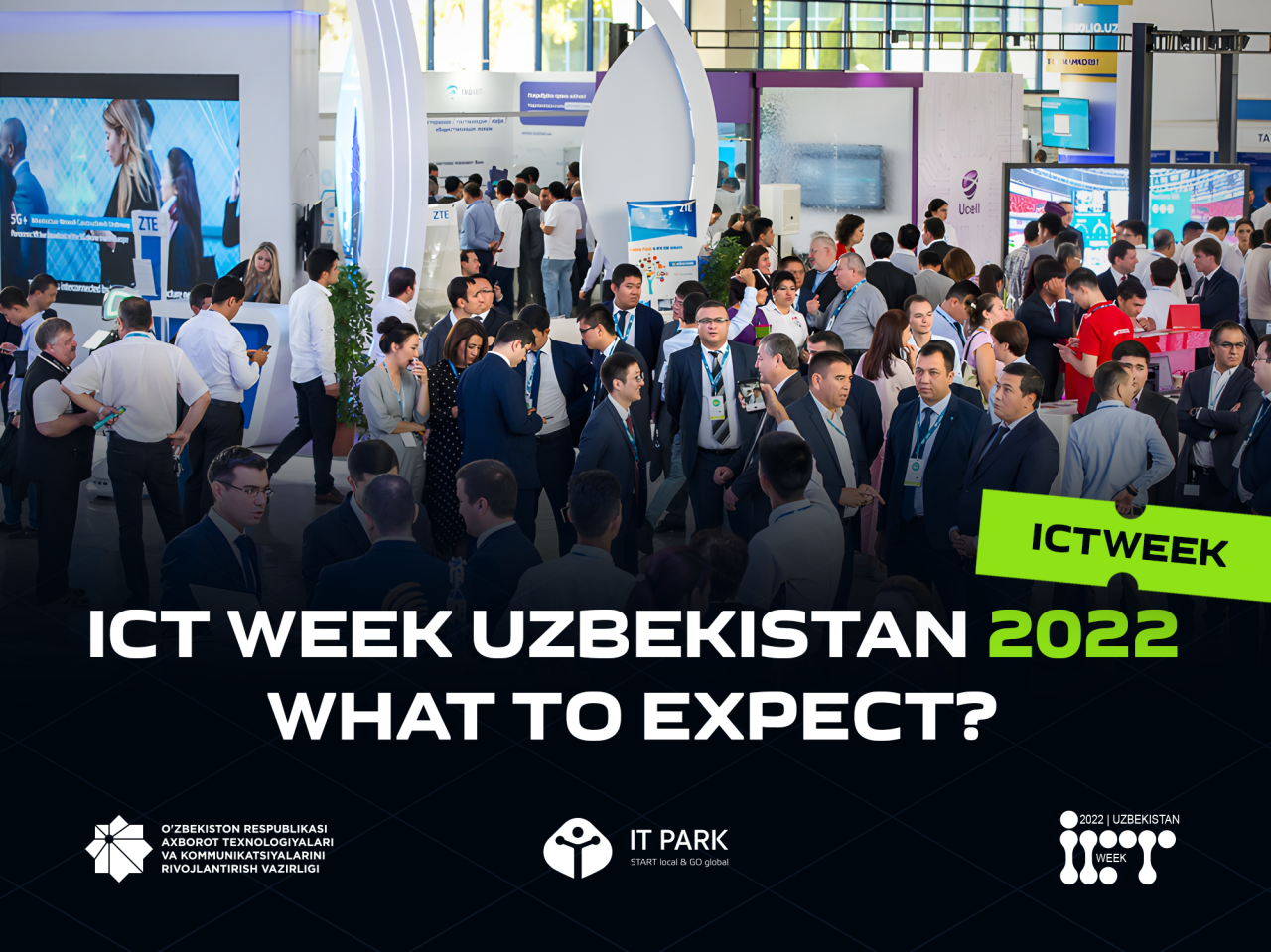 ICT WEEK UZBEKISTAN 2022. What to expect?
From October 24 to 27, Uzbekistan will host one of the most significant events in IT - ICT WEEK UZBEKISTAN.
This year the event will take place in ancient and historical city Samarkand.
A press conference, a BPO summit, a seminar on the topic "Digital economy: key areas of development and problems of legal regulation", as well as an exhibition of information and communication technologies of Uzbekistan - ICT EXPO, an IT Education forum and many more await at the Expo.
Recall that ICT WEEK UZBEKISTAN is one of the most important events that has been held annually since 2004. ICT Week traditionally combines a number of specialized events into a single format.
The main task of ICT WEEK is to create a platform for the exchange of experience and demonstration of the achievements of modern technologies and innovations. In addition, this is an ideal platform for demonstrating the attractiveness of the Uzbek IT market to foreign investors, the interaction between the state, companies and consumers.
Learn more: www.ictweek.uz