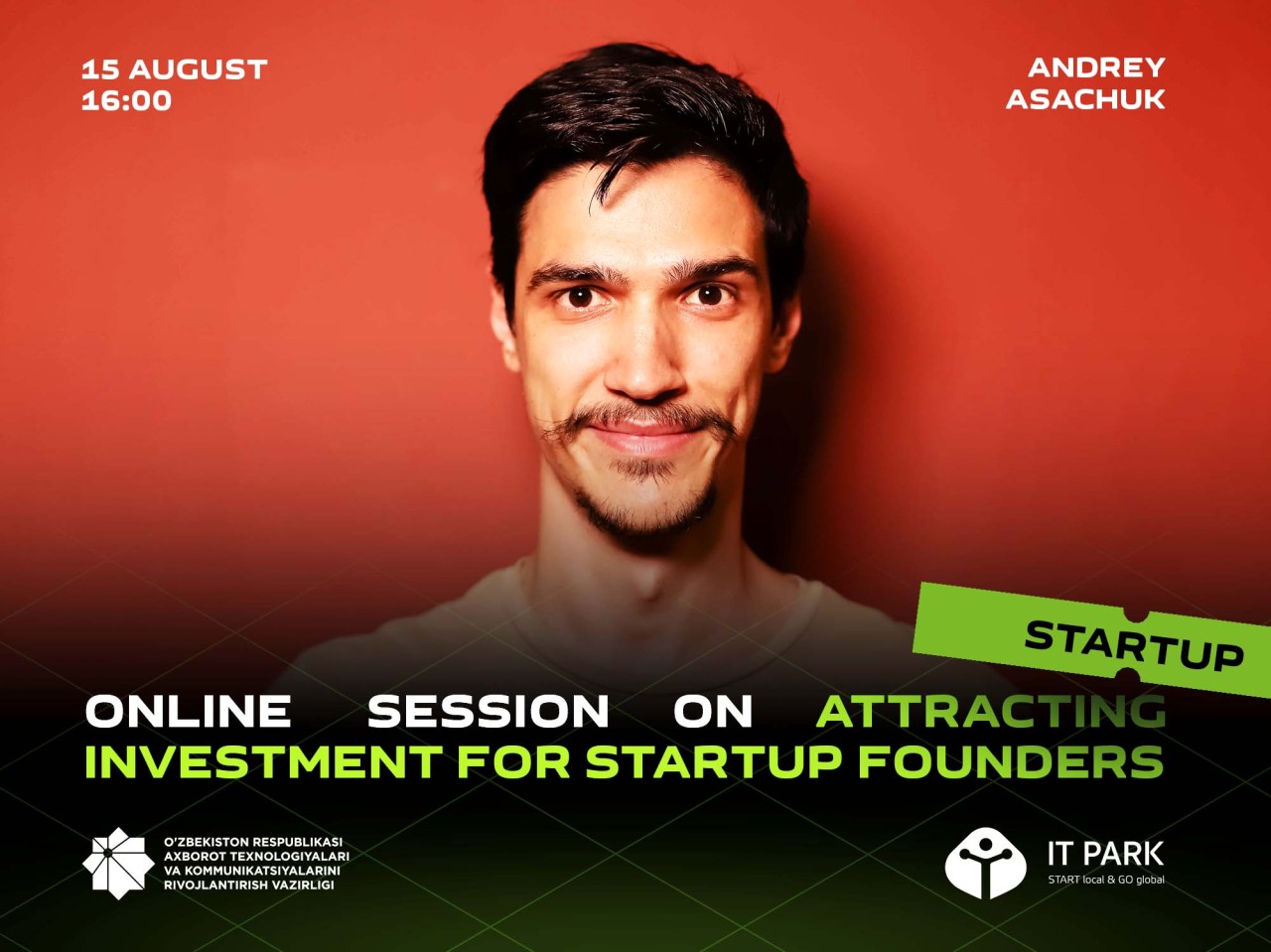 Online session on attracting investment for startup founders
On August 15, an online lecture will be held on the topic "Developing a presentation to attract investment".
The lecture will be conducted by startup tracker Andrey Asachuk. He will tell the audience about the basic structure of the presentation, what information about the product should be placed in it, and how to fit the essence of any product into 14 slides. In addition, the speaker will explain the main mistakes of startups at the pitch.
The meeting will be held in Russian.
Session time: 16:00 (on Uzbekistan time).
You can register for the event using this link:
https://forms.gle/jwBgGiQzEWtm1x1k6
About the speaker:
Andrey Asachuk is an experienced startup mentor. He helps founders with bringing products to market and accelerating growth, building relationships with corporations and attracting investments from business angels and early stage funds.
In addition, Andrey has his own Telegram channel for startups "Show Traction".