Startups from Israel are planned to be attracted to the Uzbek market
On March 16, Vice President Business Development and Sales at LS Technology Liron Pinkhas visited the office of IT Park Uzbekistan.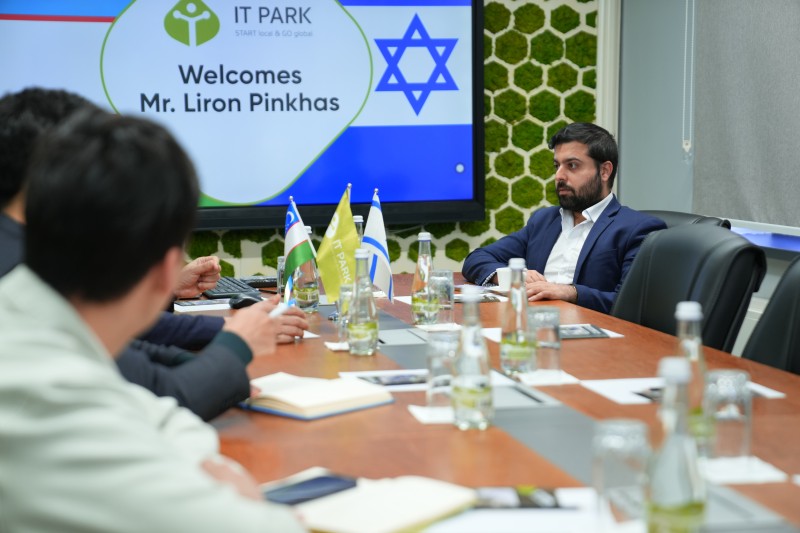 The purpose of the visit is to discuss the possibility of cooperation in the field of entrepreneurship development in the information technology industry.
The guest was welcomed by IT Park Director Farhod Ibragimov, IT Park Deputy Director for Innovation Jahongir Rajabov, Head of International Relations and Investment Promotion Department Nigora Mirjalilova, Head of Startup Ecosystem Development Department Jahongir Kagirov, Head of IT Services Export Development Department Sultonmurod Rasulov.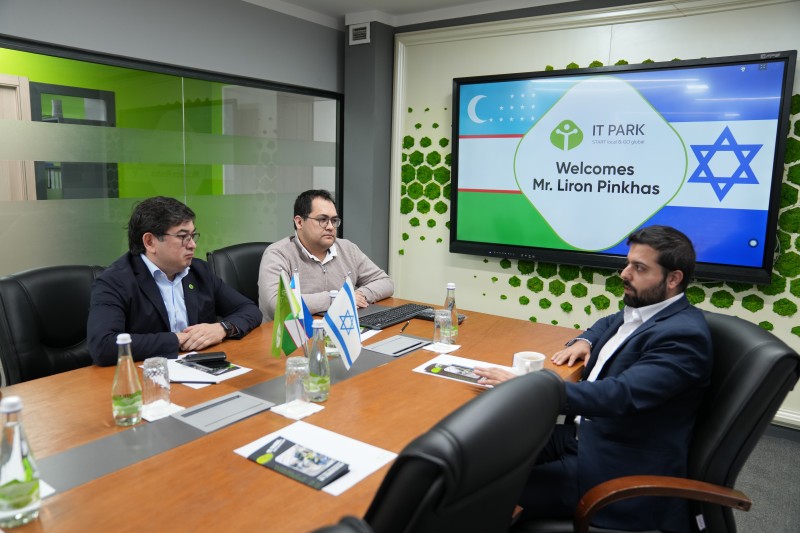 During the meeting, the guest was presented with the activities of IT Park Uzbekistan, highlighting its goals and achievements, and explained the organization's role in promoting the development of the IT industry in Uzbekistan.
Farhod Ibragimov shared information about the residents of IT Park, including the types of companies and projects that are being developed there. He also presented an overview of the BPO sector in Uzbekistan.
Liron Pinkhas expressed his interest in developing BPO in Uzbekistan and proposed 14 client companies to develop the export of Uzbekistan's IT services for a potential partnership based on outsourcing.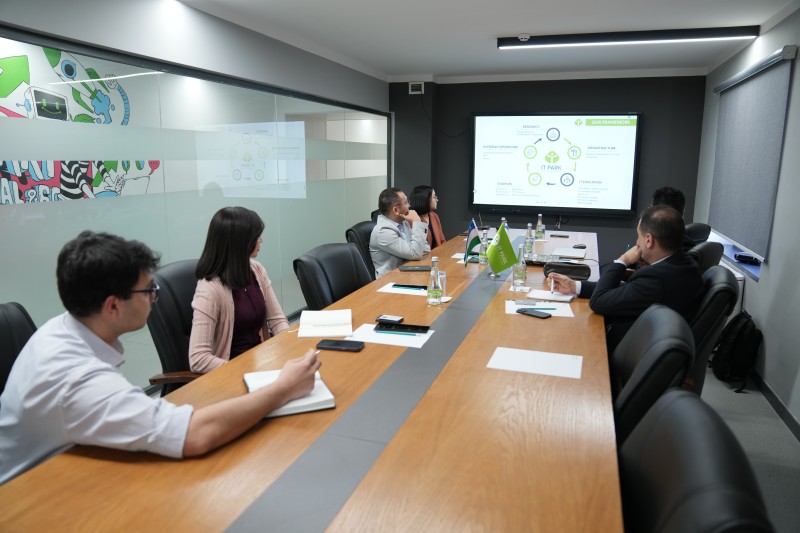 The startup industry did not stand aside either. A foreign colleague expressed a desire to help startups in Uzbekistan enter the international market, and attract projects from Israel to Uzbekistan. He also announced his readiness to organize meetup sessions and a mentoring program.
As a result of the meeting, it was decided to provide Liron Pinkhas with two API specialists for further cooperation in this area.
For reference:
LS Technology is an Israeli software company that develops cutting-edge solutions and creates high-quality products.
The company specializes in partnering with ambitious, forward-thinking clients to create a more innovative technology landscape, providing strategic consulting services that include characterization and assimilation, software testing and automation, software development, websites and apps.
Among the leading technologies developed by the company: React, Angular, Node.js, Vue js, React native, Flutter and others.