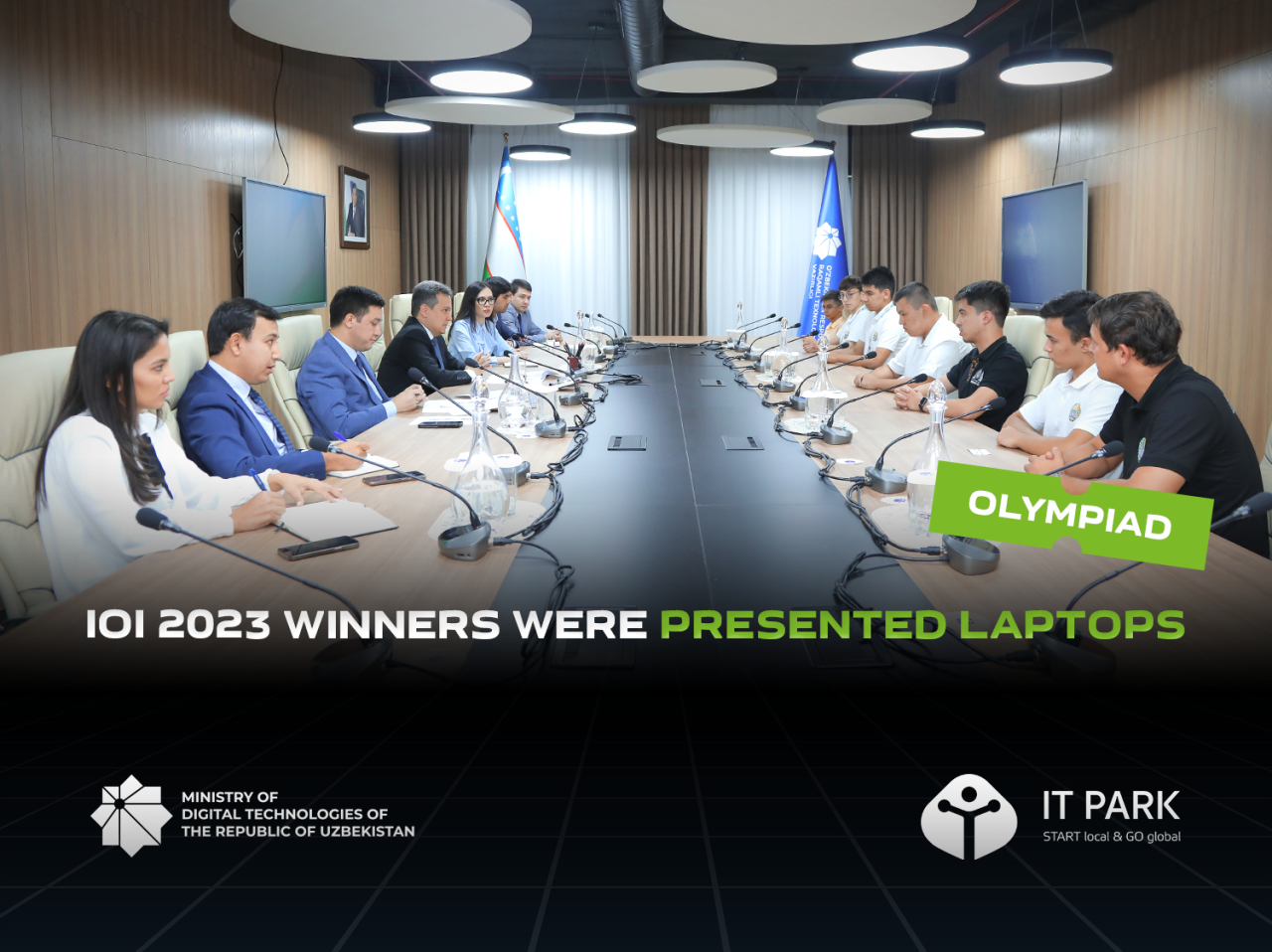 The prize winners of the International Olympiad in Informatics (IOI 2023) were presented with laptops
This year, at IOI 2023 in Hungary, two representatives from the Uzbekistan national team achieved bronze medals for the first time in history. The medalists of the competition were 11th-grade students, Dilyorbek Valijonov from Andijan, and Dilshodbek Khodjaev from Tashkent.
On September 7th, Minister of Digital Technologies of the Republic of Uzbekistan, Sherzod Shermatov, met with the participants of the Olympiad and their coaches. During the meeting, discussions revolved around enhancing preparation for upcoming Olympiads.
On September 13th, at the IT Park building in Tashkent, and on September 14th, at the Andijan branch of IT Park, laptops were presented to the medalists, coaches, and participants of IOI 2023.
The award ceremony was attended by the Chief Manager of the Quality Education Department at IT Park, Humoyun Sultanov, and the Director of the Andijan branch of IT Park, Nuriddin Kodirov.
Previously, we wrote about the International Olympiad in Informatics will take place in Uzbekistan in 2026.