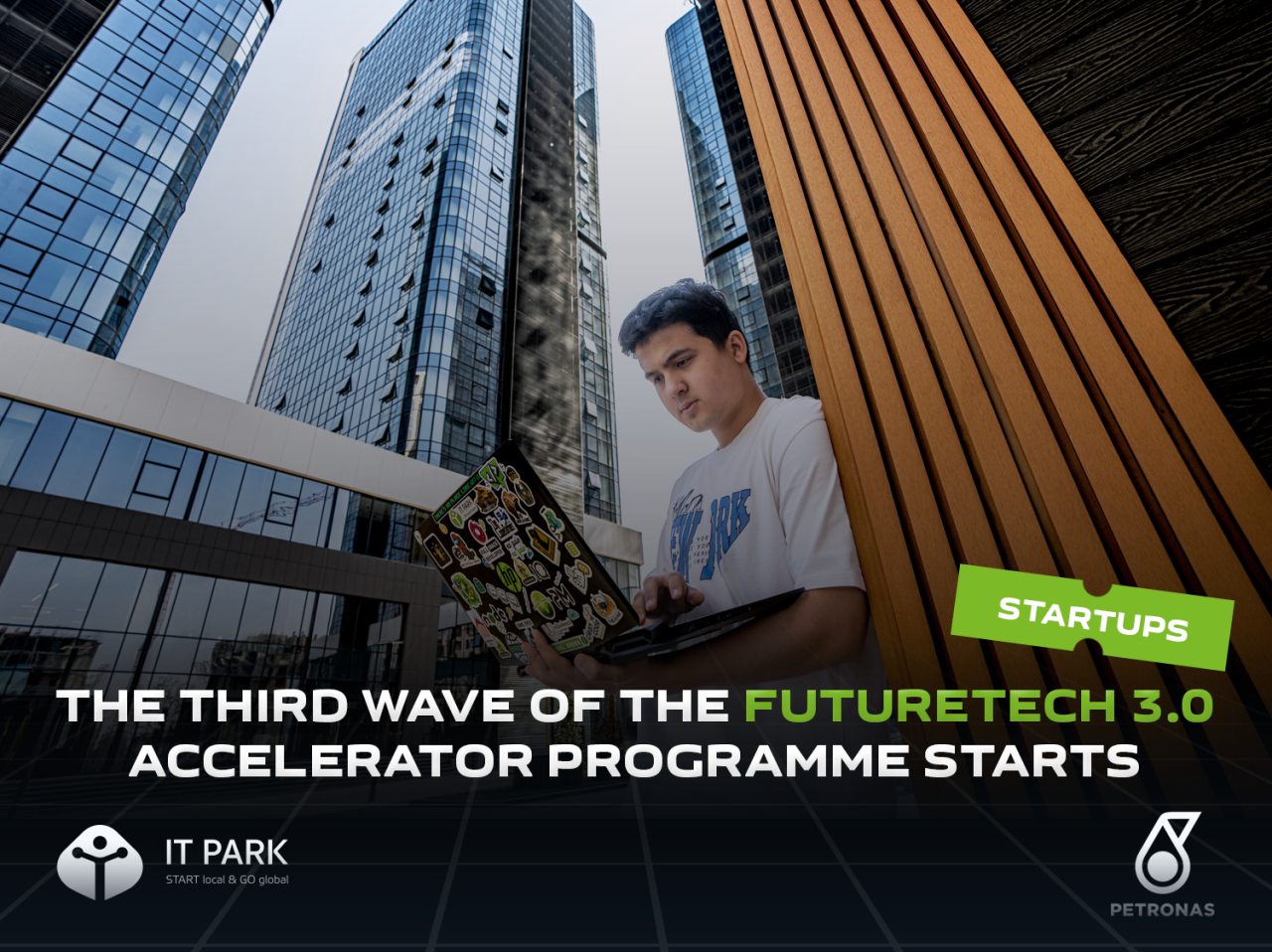 The third wave of the FutureTech 3.0 accelerator programme starts
Applications for the third wave of the PETRONAS FutureTech acceleration programme – FutureTech 3.0 are open for technology startups from the Asia-Pacific region!
The project is aimed at identifying and developing technological start-ups and bringing them up to world standards.
The third wave of the project will consist of a 12-16 week hybrid accelerator.
On this wave, the PETRONAS programme will select breakthrough innovations in sustainability/decarbonization, energy and mobility, future industry and manufacturing, materials and advanced technologies.
The acceleration program is organized with the participation of strong corporate partners such as IT Park Uzbekistan, Gentari Sdn. Bhd., Tenaga Nasional Berhad, DRB-HICOM Berhad, Sembcorp Industries Ltd, Hyundai Motor Company, Vitol, Khazanah Nasional Berhad, as well as ecosystem partners such as Cradle, Malaysian Research Accelerator for Technology & Innovation (MRANTI), Malaysia Digital Economy Corporation (MDEC), Malaysian Industry-Government Group for High Technology (MIGHT), Microsoft, Amazon Web Services (AWS), SG Innovate, Leave a Nest Group, National Technology & Innovation Sandbox (NTIS), MyStartup and Tata Consultancy Services (TCS).
Apply until March 31 on the website: https://petronasft.thestartupx.com/