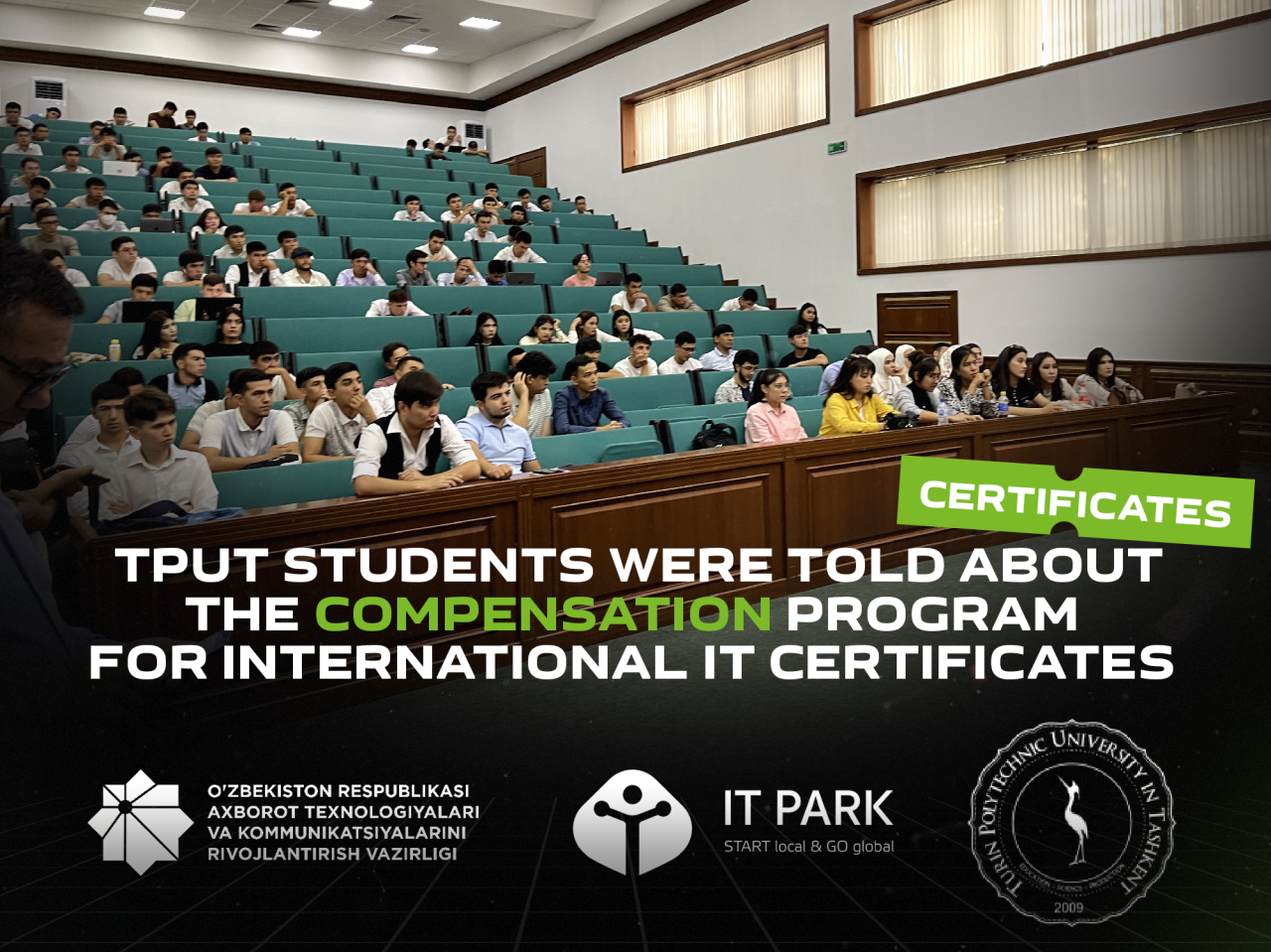 ​​​​​​​TPUT students were told about the compensation program for international IT certificates
Representatives of IT Park hold events for university students, in which they tell them about the possibilities of obtaining IT-education.
On September 16, the head of the international certification department Mirabbos Anvarov, together with the head of Tashkent branch of IT Park Sherzod Abdurakhmonov, made a presentation at the Turin Polytechnic University in Tashkent (TPUT) on receiving compensation for international certificates.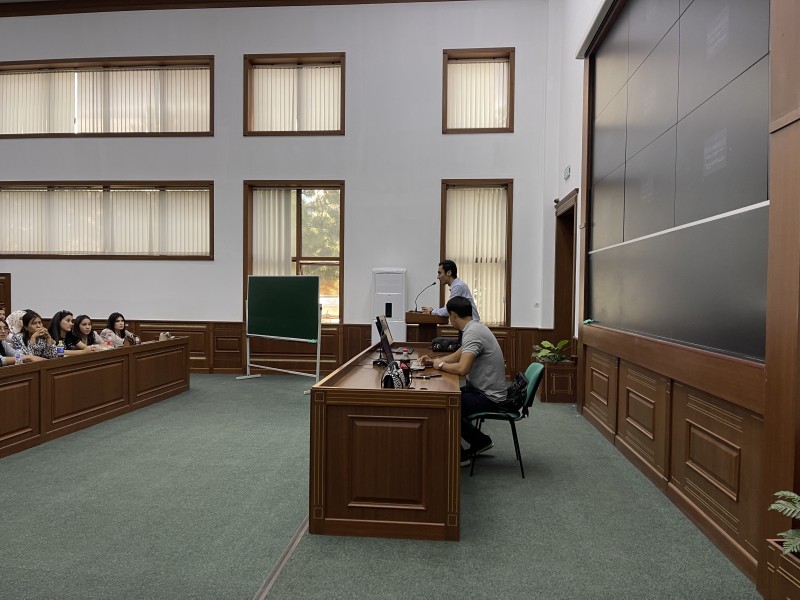 During the presentation, representatives of IT Park told the students in detail about international IT certificates, showed the list of compensated ones, and also explained how to fill out an application for compensation on the website my.gov.uz.
In addition, Mirabbos Anvarov told the students about the educational platform Coursera – the partner of IT Park, and the educational opportunities of the platform.
Employees of the certification department plan to visit all international and state universities in Tashkent with a presentation, which have IT-direction.