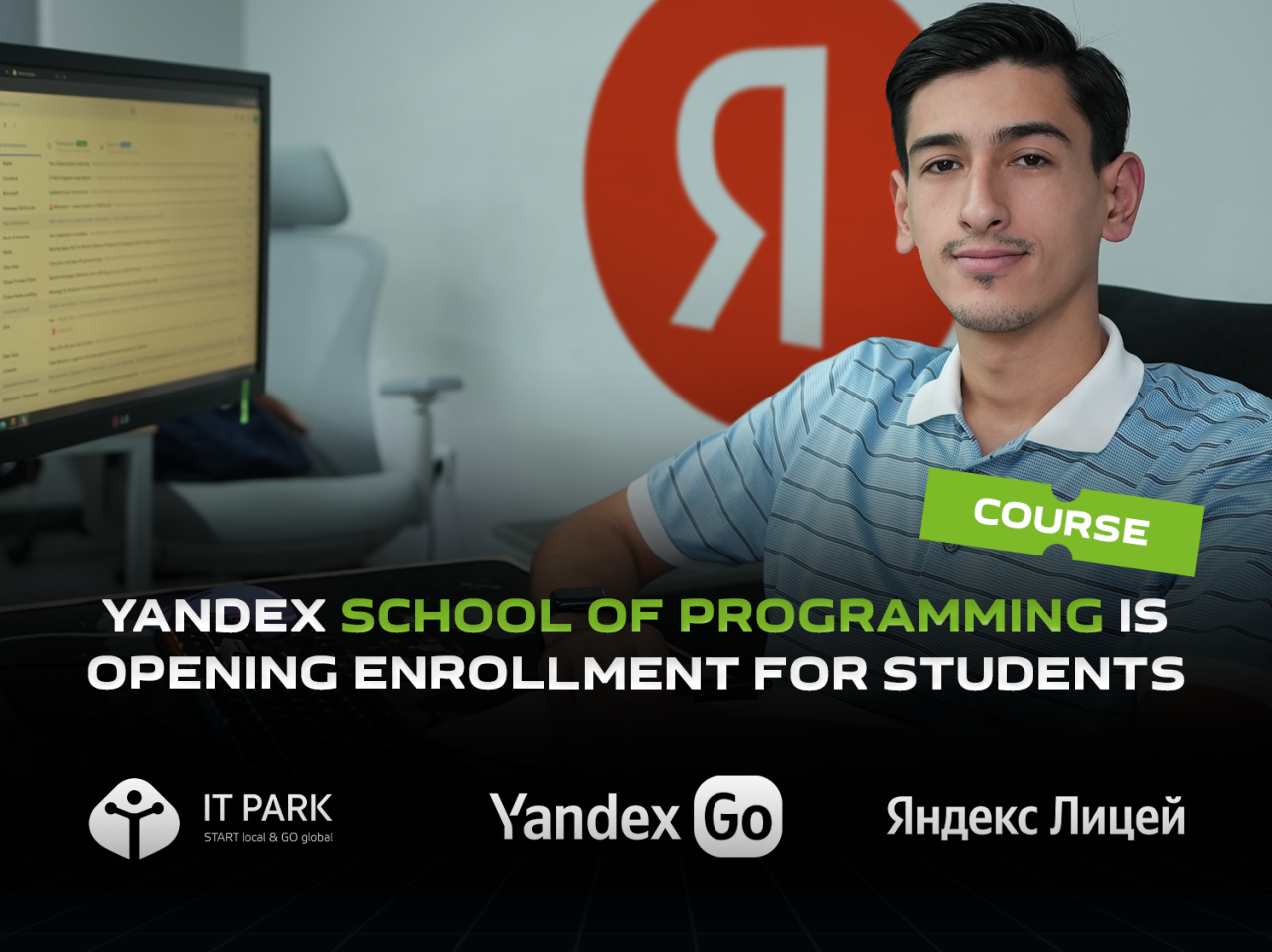 Yandex School of Programming is opening enrollment for student
In the Tashkent branch of IT Park, enrollment is opening for an in-person course on Python programming offered by the Yandex School of Programming.
This free year-long program is designed to enable students in grades 8-10, who have successfully passed the selection process, to master Python and learn to create web applications, chatbots, and user interfaces.
Classes will be held twice a week, each lasting for two academic hours.
To participate in the selection process, students are required to complete two stages – testing and an interview. Applications for participation are accepted through the following link:
https://forms.yandex.ru/surveys/coding_school_uz/
After submitting application, participants will receive an email containing instructions for the online testing. The application submission and testing can be completed until September 21st, 11:00 PM. Participants who successfully pass the testing will be invited for an interview.
The education is free. Graduates of the School of Programming will also have the opportunity to continue their education in an online format at Yandex Lyceum. For this purpose, courses in Go, specializations in game development, data analysis, machine learning, and web development using Django have been created.