Foreign  Investor in Tech sector opinion on whether Uzbekistan can become a leader in the IT sphere in Central Asia
Asif Keshodia is a well-known and experienced expert and investor from Pakistan who undertakes joint projects with specialists from our country. He recently visited Namangan, within the framework of the President of the Republic of Uzbekistan. Besides, he invests in local projects and supports local startups.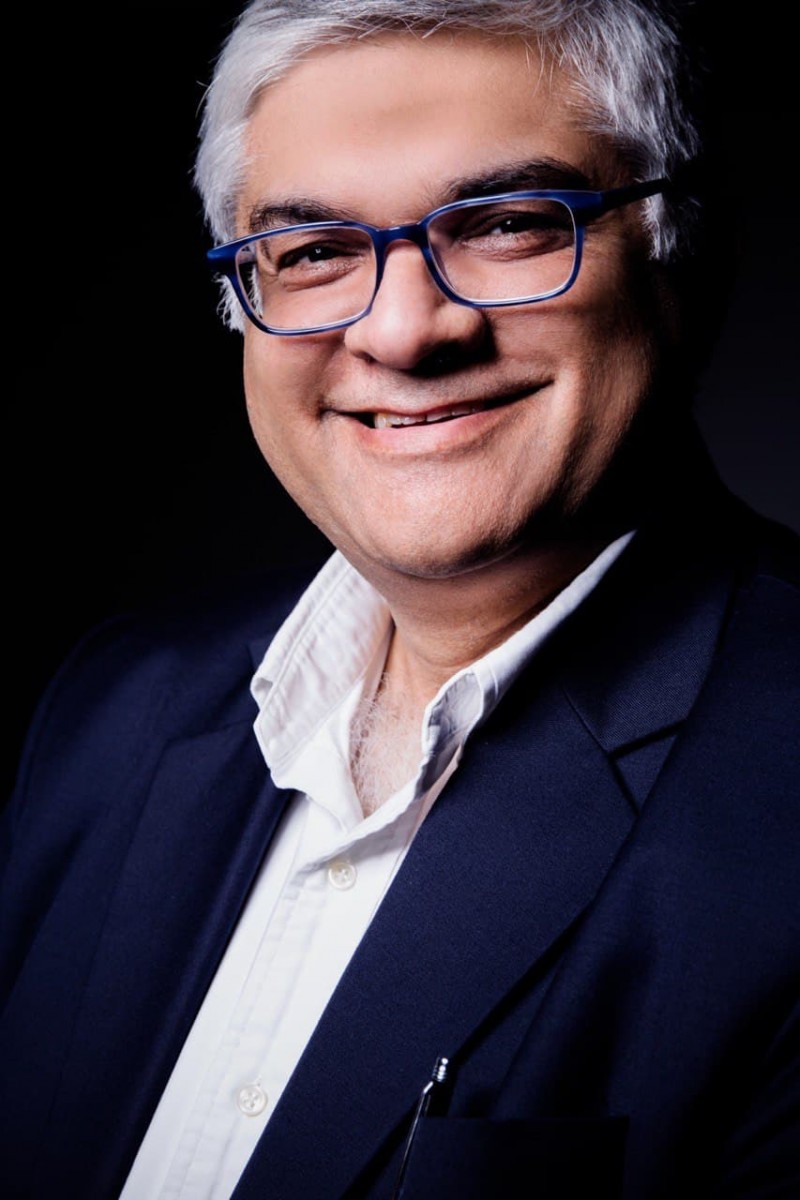 Launch of «Gillette»
Asif is a Finance professional with degree of Chartered Accountnat and had worked at PwC A.F. Ferguson & Co. in Pakistan. After he became a certified accountant, he joined the start up team in Pakistan for the launch of Gillette in Pakistan helped them set up their operation in Pakistan. While working in the company, Asif undertook a number of international assignments in the UK, Russia, South Africa, and other countries. At Gillette, he also served as a financial leader in different countries. His mission consisted of developing a Finacne team for new operation in the local markets and help setting strategic directior for the business in the emerging markets.
Launch of «Souq»
Initially, Asif was part of the startup team at Souq.com, which was later acquired by Amazon in the Middle East.
"Souq.com set up their startup business from UAE and expanded during more than a decade by setting up Marketplaces in UAE, KSA and Egypt and created various companies to help businesses related to Ecommerce operation, including Wing, which was originally launched by the local Uzbek team, and then was acquired by Souq, which was subsequently acquired by Amazon," - said Asif Keshodia.
At Souq.com Asif took part in the initial stage of the project launch and various legal entities set up. In the project, he was the group's CFO, and his role was to raising funding to support business growth in the Middle East and North Africa.
"We expanded our business to the point where the acquisition of Souq became attractive for Amazon," shared Asif.
Launch of «Zip24»
Last year Asif became the co-founder of the startup Zip24 in Dubai with the co-founder and CEO of Wing, Muzaffar Karabaev. Together as a team, they have not only setup various technology development centers, but also brought on board talented specialists to create SaaS (software) - as a solution for logistics and Ecommerce enablement services. Currently, Asif and Muzaffar are focused on the emerging markets of the Persian Gulf, Central Asia and Pakistan.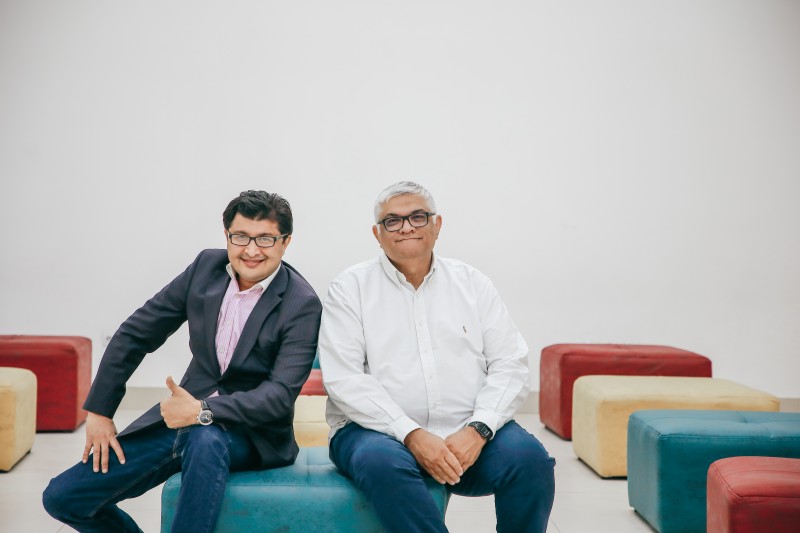 «We have considerable experience in logistics services and delivery of the last mile; thus, we understand the customer and merchants pain points. We are creating software that will solve many questions related to optimizing routing, mapping and building AI based on the knowledge of the clients for their preferred destination. This will help the last mile operator save time and resources for delivery using our SaaS solution. Working in Souq and Amazon, we have come across many problems related to order fulfillment and logistics in the emerginig markets. We understand that there are ways to solve these problems, and we create specific solutions for these emerging markets," highlighted Asif.
Why Uzbekistan?
One of the areas in which Asif has invested; are technology centers to support SaaS products and its clients in our country. These technology centers in Uzbekistan will support the Central Asian region as well. According to Asif, Uzbekistan is a key market in Central Asia with high growth potential, that is why his team decided to expand their activities from Uzbekistan base.
"We are impressed by the vision of the President of Uzbekistan, according to which in 2030 he wants to see Uzbekistan as one of the leading economies of the region. As the majority of population in the regions of Uzbekistan is youth with high potential for future growth, we decided to launch our technology center in Uzbekistan," said Asif.
Recently, Asif visited Uzbekistan especially Namangan and Tashkent. He met with representatives of various authorities, the management team of IT Park, the Post Office of Uzbekistan as well as with clients and team members.
Apart from this, Asif is also impressed by Uzbekistan's technical talent, as well as government's initiatives and various educational institutions & their focus on developing technology sector.
"As soon as we set up our hub in Uzbekistan, we can expand in other countries of the region and beyond," added Asif.
First impressions of Uzbekistan and local talent and tech specialists
Uzbekistan has immense potential for growth in the spheres of e-commerce and digital economy. The population is young and exceptionally talented. We see great potential for developing local business and talent and the possibility of export of services from technology and development centers of Uzbekistan.
Future plans of Asif in Uzbekistan
In the future, Asif Keshodia's Zip24 technology company's subsidiary in Ubzekistan is planning to expand its activities in our country, hiring more IT talent to enable them not only to provide services to local clients but also to export them.
"With the support of IT Park and Inha University, we have good opportunities for rapid growth and recruitment of new IT talents in Uzbekistan", - told Asif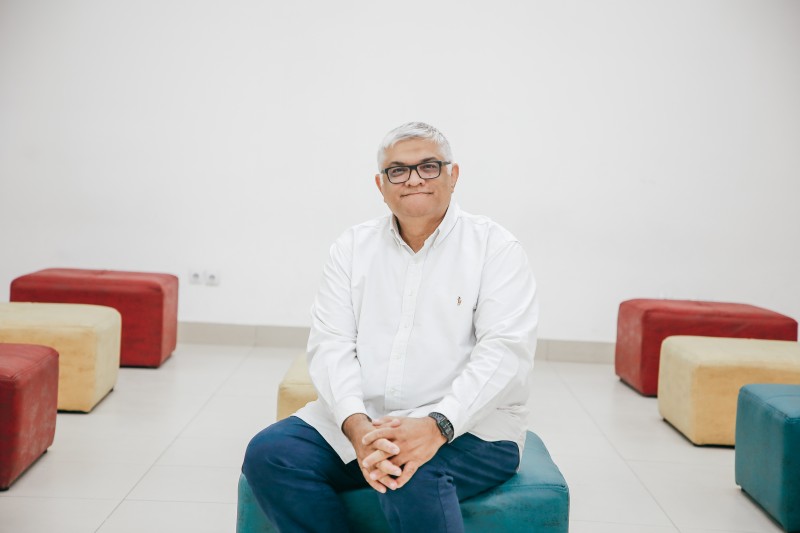 Will there be any more projects in Uzbekistan?
"The better we understand the Uzbek market and business opportunities, the more we will invest and open new businesses especially in the sphere of information technology and e-commerce, since we see great potential and opportunities in this country," replied Asif Keshodia.
Uzbekistan's chance of becoming a leader in IT sphere in the CIS
"We see that Uzbekistan has a decent size population, which will continue to be an excellent source of local talent. Therefore, we have no doubt that Uzbekistan will become a leading technology center in Central Asia, and that is one of the reasons we are considering the possibility of expansion in Uzbekistan, that, in turn, can play the role of a regional technology center for CIS markets," said Asif.
The fact that foreign specialists show their interest and confidence in the local IT market & other specialized areas, it is a good sign for Uzbekistan.
Uzbekistan has enormous potential in the sphere of information technology, which will undoubtedly pay off in future.