Inha University hosted a conference entitled "Target financing of IT education".
On January 27, the IT Knowledge Development Center (IT Bilim) and the bilgi.uz educational ecosystem were launched as part of the event.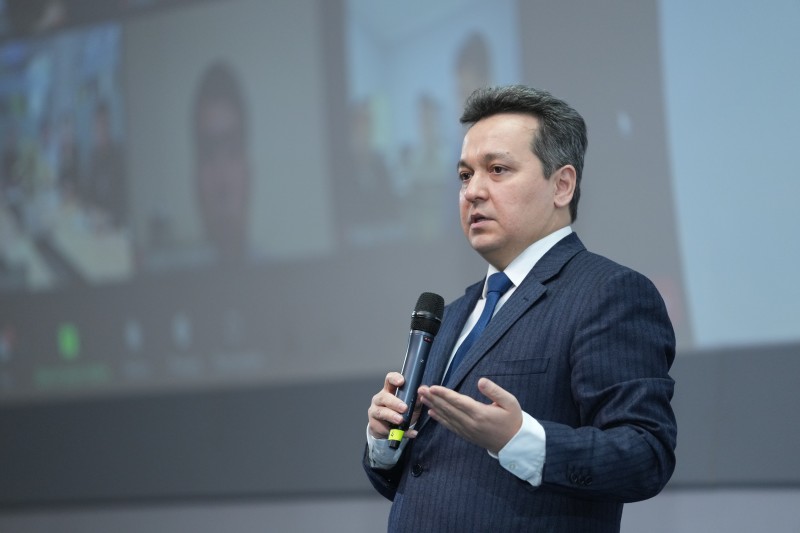 The Minister of Digital Technologies of Uzbekistan Sherzod Shermatov, principal of the IT Knowledge Development Center Farrukh Rasulev and IT Park COO for Education Development Makhliyo Muxinova delivered a speech to IT-Park residents, educational centers and organizations providing services in the field of information technology.
At the conference, the Minister of Digital Technologies Sherzod Shermatov spoke about financial support programs for young people in obtaining in-demand professions in the IT field, creating loyal and favorable conditions for tuition fees, as well as supporting educational institutions in the development of top-quality and affordable education.
Furthermore, symbolic memorable gifts were presented to the Excellence Solutions educational center operating in the Olot district of Bukhara region, which is registered as the 1000th resident of IT Park.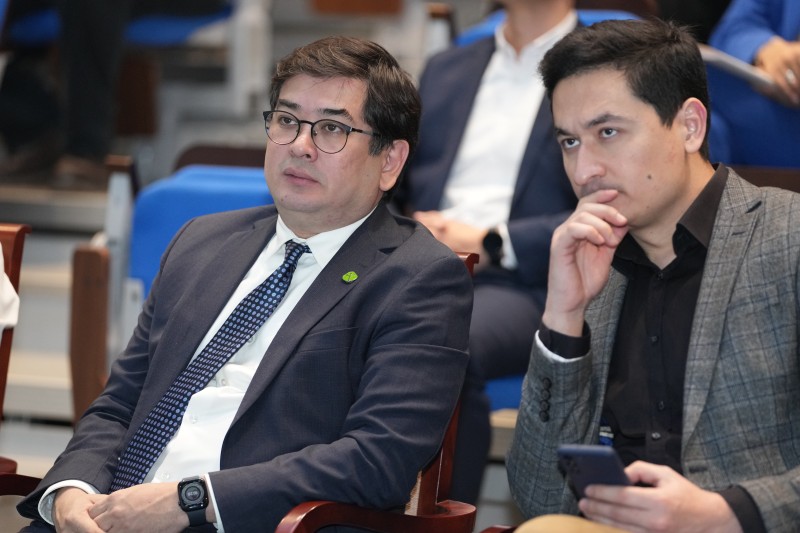 During the conference, the principal of the Center for the Development of IT Knowledge Farrukh Rasulev acquainted the invited participants with the tasks of the center, the opportunities created for young people who want to become IT specialists, the conditions for providing educational institutions with technical equipment, and the allocation of targeted loans for the further development of their activities. He also informed about the activities of the bilgi.uz platform.
Further, Makhliyo Muksinova, IT Park COO for Education Development, as a speaker, spoke about the unique aspects of the system of partial coverage of costs for obtaining IT certificates.
During the discussions, residents and representatives of educational institutions had an opportunity to ask questions, and give their recommendations to further facilitate the educational process.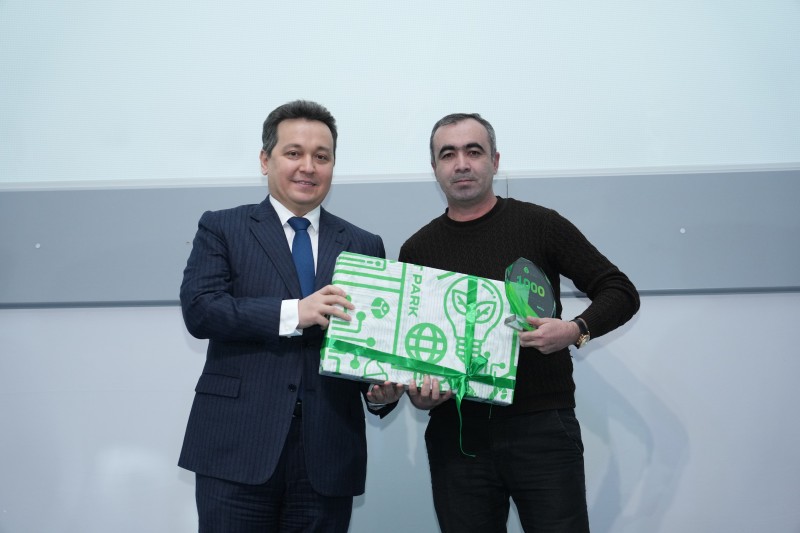 By the end of the event between the principal of the IT Knowledge Development Center Farrukh Rasulev and IT Park residents, such as BILIM TECH Astrum, IT-PARK UNIVERSITY, ISYSTEM PARTNERS, AIF Edu TOPSCILL, Financial Technology innovation hub and "BePro" signed a memorandum on mutual cooperation.