SAP CEO on Central Asia and Eastern Europe visited IT Park
On June 29, SAP Managing Director for Central and Eastern Europe Tom Kindermans visited IT Park.
Advisor to CEO of IT Park Bohodir Ayupov and IT Park's deputy director for international activity Amaliya Ergasheva acquainted the guest with the main activities of the organization.
During the meeting, the parties discussed the importance of promoting the image of Uzbekistan as a country with excellent opportunities and conditions for the development of IT companies.
As Tom Kindermans noted, the next step for SAP is to discuss making its presence in Uzbekistan formal and create a legal entity.
In addition, issues of transparency of state-owned companies and a low level of corruption were discussed at the meeting. The parties agreed that the official presence of SAP will significantly develop the IT sector in Uzbekistan, as well as create a ripple effect for the entry of large technology companies into the Uzbek market.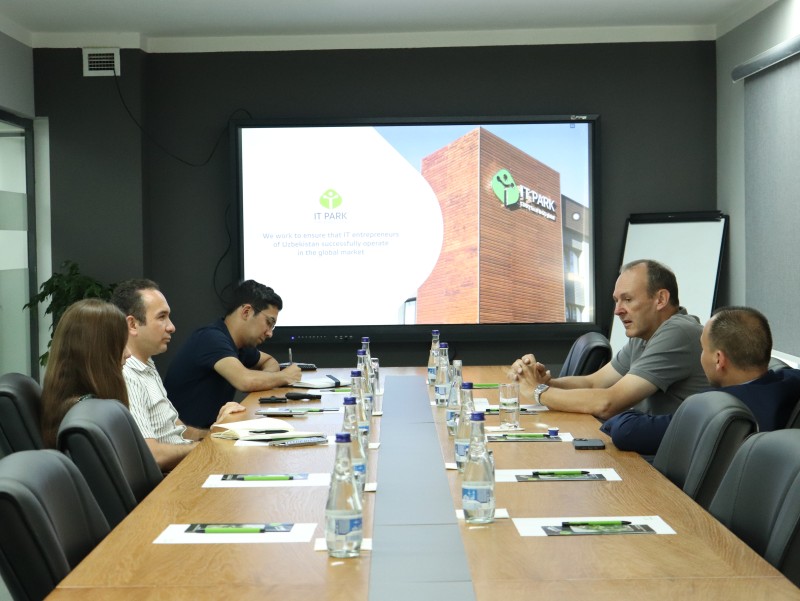 The guest was shown around the IT city under construction at the end of the meeting. He got acquainted with offices, housing estates, a sports complex and all the conditions put in place for IT professionals, and shared his positive opinion about the market and its further development.
For reference: SAP is one of the leaders in the enterprise applications market with more than 440,000 customers in 180 countries.
The company has been supplying its technologies to Uzbekistan since 2007. To date, the company's clients in Uzbekistan mainly are trading, financial, as well as telecommunications and construction companies.