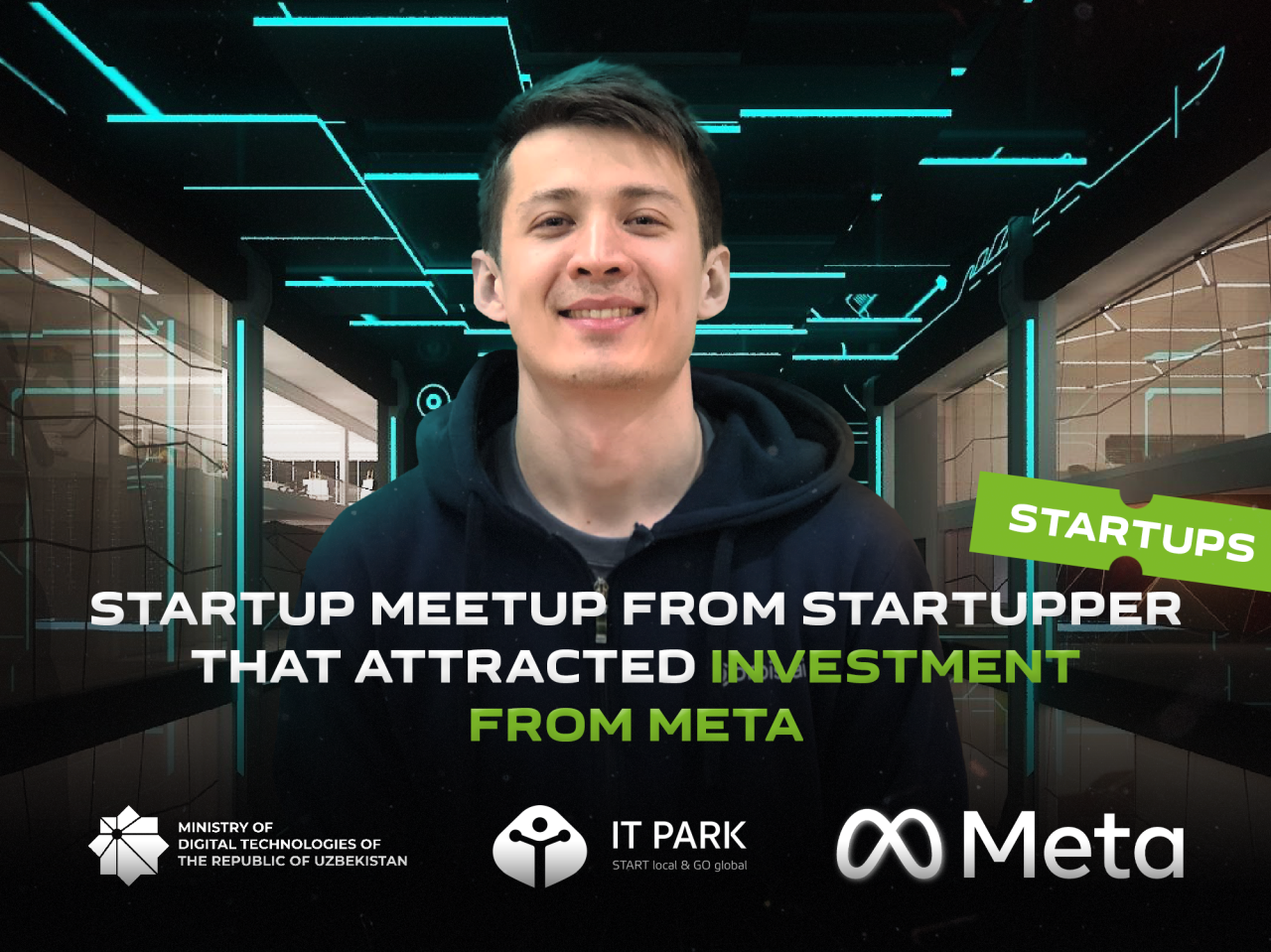 Startup Meetup from startupper that attracted investment from Meta
On January 18 at 18:00 Beknazar Abdikamalov, co-founder of the mental health startup Ami, that attracted investment of $3 million from Meta (Facebook) and other companies, will hold a meetup for startuppers and youth of Uzbekistan.
During the meetup, Beknazar will share his experience in building and developing a startup. He will give recommendations to young startuppers on attracting investment from large funds and investors, and entering the international market.
Beknazar Abdikamalov is from Karakalpakstan. Previously, he worked as a software engineer at Amazon, and at the moment he is one of the founders of a startup aimed at improving mental health – Ami.
In cooperation with his partners from South Korea and Uzbekistan, he received a $3 million investment from Meta (Facebook) and from investors Goodwater Capital (Kakao, Coupang and Viva Republica), Strong Ventures, January Capital and Collaborative Fund. The project includes online counseling sessions to help make psychiatric care more accessible. This will allow business owners in Asian countries to implement this software to improve the mental health of their employees.
Registration for participation until January 18 inclusive at the link: https://forms.gle/KhsHUYdsDwCHBf6MA